Laser Distance Meter with Bluetooth
Touchscreen
Height tracking
Smart Horizontal Mode™
The smartest solution to measuring and documenting!
World's first: The Laser Distancemeter with Bluetooth® from Leica DISTO™ D810 touch is the first laser distance meter world-wide with a touch screen, allowing for quick and intuitive operation. Another revolutionary feature allows for measurements with pictures. Due to the integrated camera it is also possible to take pictures and download them with the USB-interface to a computer. The high functionality is perfectly completed by the smart free app "Leica DISTO™ sketch".
Features
Touchscreen
Pointfinder with 4x zoom and overview camera
Camera function with USB download
Measure with a picture
Precise 360° tilt sensor
Smart Horizontal Mode™
Height tracking
Bluetooth® Smart
Free App – Leica DISTO™ sketch
Li-Ion battery
Simply touch-it!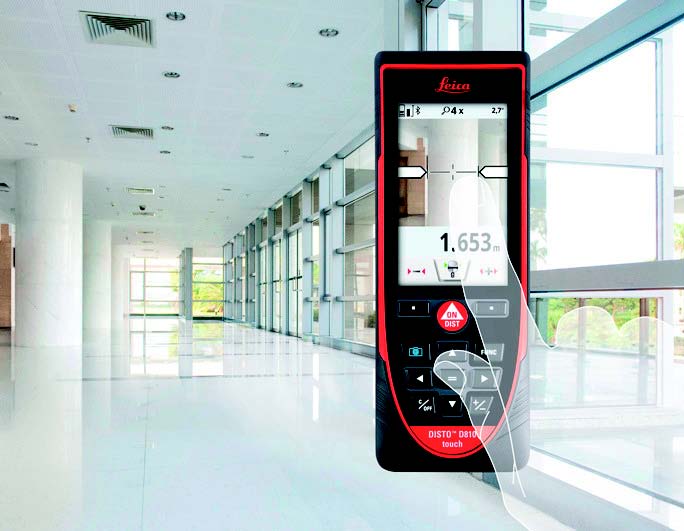 Large touch screen for quick and intuitive operation. Using common gestures such as swipe and zoom with two fingers, all the functions are simply and easily accessible. Measurements can also be taken using the touch screen. This avoids unintentionally moving the Leica DISTO™ D810 touch during the measurement.
Measure with a picture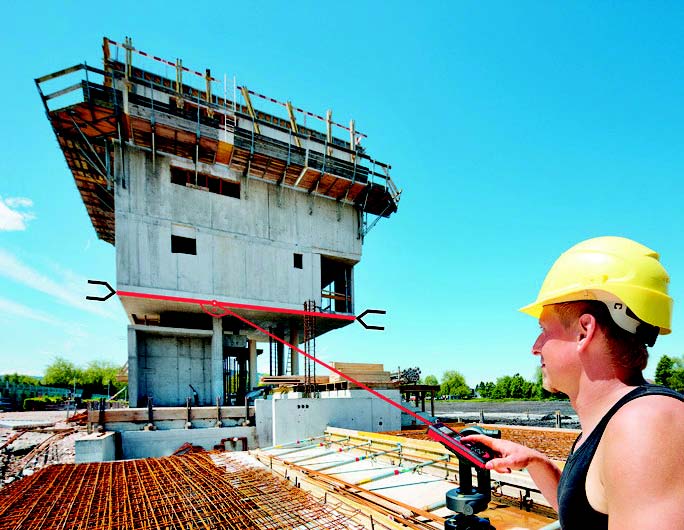 It has never been easier to determine the width, height, area or even the diameter of an object. One measurement at right angles to the object is all it takes. Then the desired dimension is marked using two arrows in the picture and the measured value appears in the display. In addition to the zoom stages on the Pointfinder, an overview camera is available for large objects.
Documentation using pictures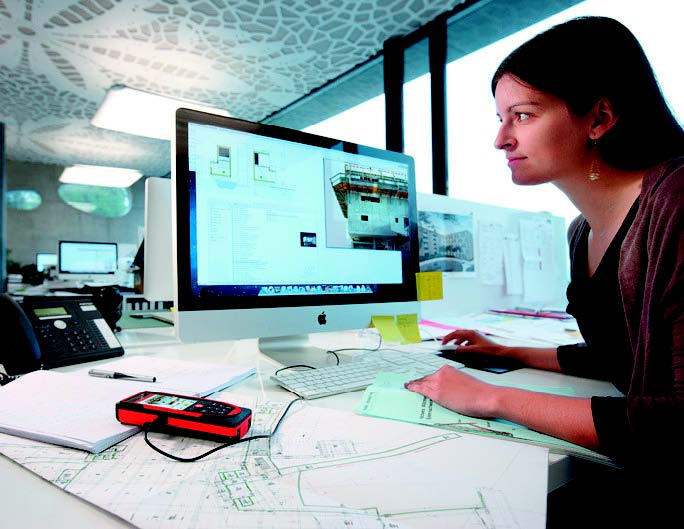 The camera function on the Leica DISTO™ D810 touch can be used to create pictures or screen shots for recording purposes, which can then be downloaded to a computer via the USB interface. No details about the measured target points need be lost.
Highest precision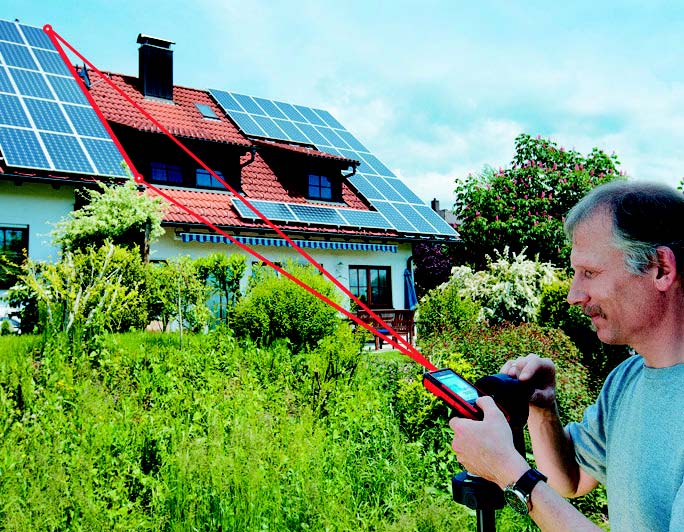 The Leica DISTO™ D810 touch offers a number of indirect measuring functions. Due to the specially developed tilt sensor the results are very precise. Even more accurate results can be achieved using the Leica FTA360 tripod adapter with its fine adjustment allowing exact targeting.
Delivery package
Art. No. 792297
Art. No. 799097 US-Version
Leica DISTO™ D810 touch laser distance meter
Holster
Hand loop
USB charger incl. 4 plugs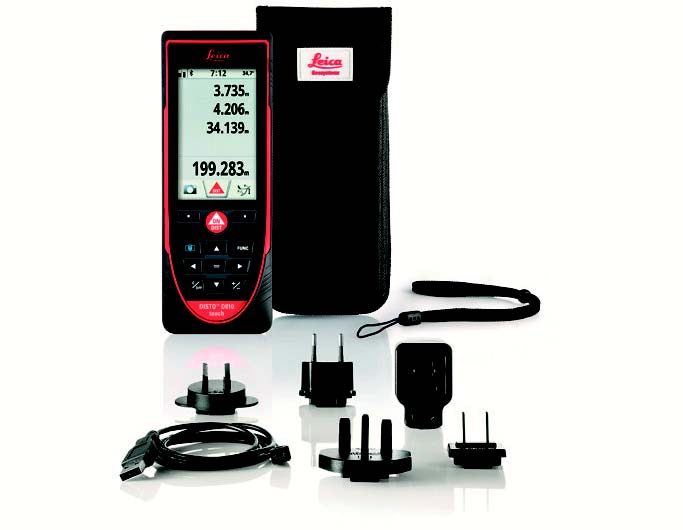 Typical measuring accuracy
± 1 mm
Range
up to 200 m
Measuring units
m, ft, in
Power Range Technology™
•
Distance in m
Ø of the laser dot in mm
10, 50, 100 m
6, 30, 60 mm
Tilt sensor measuring range
360°
Pointfinder with 4x zoom
•
Overview camera
•
Photograph file format
.jpg
Memory
30 displays
Free software for Windows
•
Free App
iOS / Android
Data interface
Bluetooth® Smart
Measurements per set of batteries
up to 4000**
Multifunctional end-piece
automatic recognition
Batteries
Li-ion rechargeable
Tripod thread
•
Protection class
IP 54
Dimensions
164 x 61 x 31 mm
Weight with batteries
238 g
| | |
| --- | --- |
| Distance measurement | • |
| Minimum / maximum measurement | • |
| Area / volume measurement | • |
| Trapezium function | • |
| Pythagoras functions | 2 points and 3 points |
| Inclination tracking | • |
| Smart Horizontal Mode™ | • |
| Sloped object measurement | • |
| Height tracking | • |
| Height profile measurements | • |
| Stake-out function | a/b |
| Pictures / screenshots | • |
| Gallery with USB-download | • |
| Measure with the picture | • |
| Compass | • |
| Calculator | • |