Digital Barcol Durometer
Memory for 300 measured values
Lithium battery 3.6 V with approx. 2000 hours operating time
Data output RS 232
HPE II Barcol – electronic handheld hardness tester.
Barcol's measurement model applies to more rigid objects such as fiberglass, reinforced plastics, thermoplastic, or aluminum alloys.
The handheld design allows the HPE II Barcol to be used for measurements in a non-laboratory setting, and about 0.6kg of weight makes it easier to carry around.
Size and Weight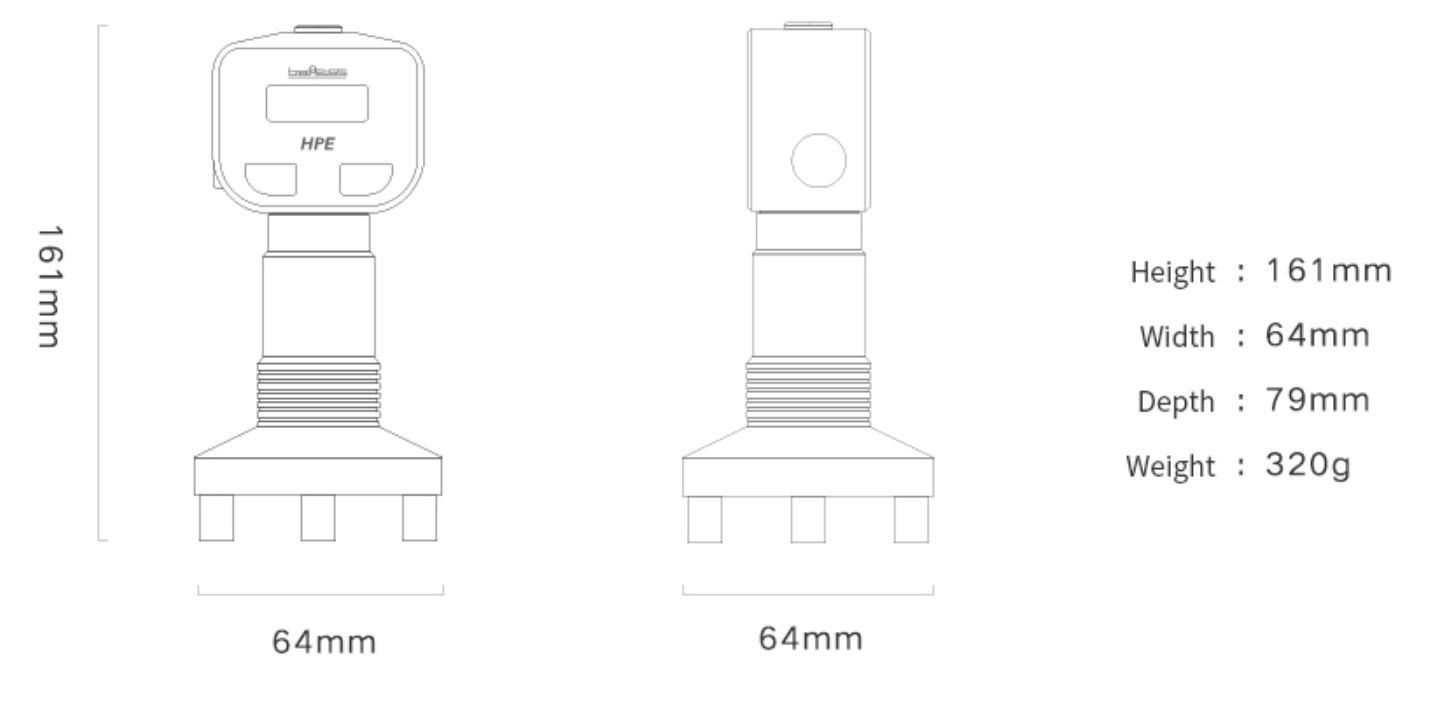 Method Barcol


Range of application
Hardness determination on fiberglass rein-forced plastics,
thermoset material, hard thermoplastic resin, aluminium etc.
minimum material thickness 1,5 mm
Standards
DIN EN 59, ASTM D 2583
Basic equipment
Barcol, Stabilisation ring
Measuring principle
The indenter of the instrument penetrates the specimen from the surface. This indentation depth provides the hardness information of the test specimen.
TechnicalData
Memory for 300 measured values Lithium battery 3.6V with approx. 2000 hours operating time Data output RS 232 Measurement: LxWxH 190 x 70 x 40 mm Weight 600 g