Temperature Probe Data Logger
with LCD and USB Interface
This standalone data logger measures and stores up to 32,510 temperature readings from the supplied high accuracy thermistor probe which is attached via the socket at the base of the unit. The user can easily set up the logging rate and start-time, and download the stored data by plugging the data logger into a PC's USB port and running the purpose designed software under Windows XP, Vista, 7 or 8. Data can then be graphed, printed and exported to other applications.

The EL-USB-TP-LCD+ features an LCD and push-button which allows the user to cycle through the most recent, highest and lowest stored temperature readings. The data logger is supplied complete with a long-life lithium battery, which can typically allow logging for up to a year.


Features
-40 to +125°C (-40 to +257°F) probe measurement range
High contrast LCD with temperature display
USB interface for set-up and data download
User-programmable alarm thresholds
Status indication via red and green LEDs
Immediate, delayed and push-to-start logging
Supplied with 3.0m type A sensor probe
Probe length can be easily extended with an extension cable
Supplied complete with replaceable lithium battery
Specifications
Minimum
Typical
Maximum
Unit
Supplied probe measurement range
-40 (-40)
+125 (+257)
°C (°F)
Operating temperature range *
-10 (+14)
+40 (+104)
°C (°F)
Resolution (internal and in Windows software) **
0.1 (0.1)
°C (°F)
Accuracy (logger error)
±0.1 (±0.2)***
°C (°F)
Logging rate
every 1 s
every 12 hr
-
1/2AA 3.6V Lithium Battery Life
1 †
Year
* Operating temperature applies to the data logger unit only
** LCD displays to nearest 0.5°C/°F
*** At 25°C. See probe accuracy curve on page 2. Important - quoted accuracy is for the data logger only when measuring within the specified operating temperature. Thermistor error is not included and should also be taken into consideration
† Depending on sample rate, use of LCD and ambient temperature. 1 year based on 10 second sample rate, display always on, at 25°C
Widows Control Software
Lascar's EasyLog USB control software is available to download, free of charge, from www.easylogusb.com. Easy to install and use, the control software runs under Windows XP, Vista, 7 & 8. The software is used to set-up the data logger as well as download, graph and export data to Excel.

The software allows the following parameters to be configured:

Logger name
°C, °F
Logging rate (1s, 10s, 30s, 1m, 5m, 30m, 1hr, 6hr, 12hr)
High and low alarms
Immediate, delayed and push-to-start logging
Display off, on for 30 seconds after button press, or permanently on
Data rollover (Allows unlimited logging periods by overwriting the oldest data when the memory is full)
Thermistor Probe
The probe supplied with the EL-USB-TP-LCD+ uses a precision thermistor to sense the temperature. Alternative lengths and probe options are available.

Alternatively, the probe length may be extended by the use of a suitable extension cable. We recommend twisted pair with high quality 3.5mm jack socket/plugs for best results.
Probe Measurement Accuracy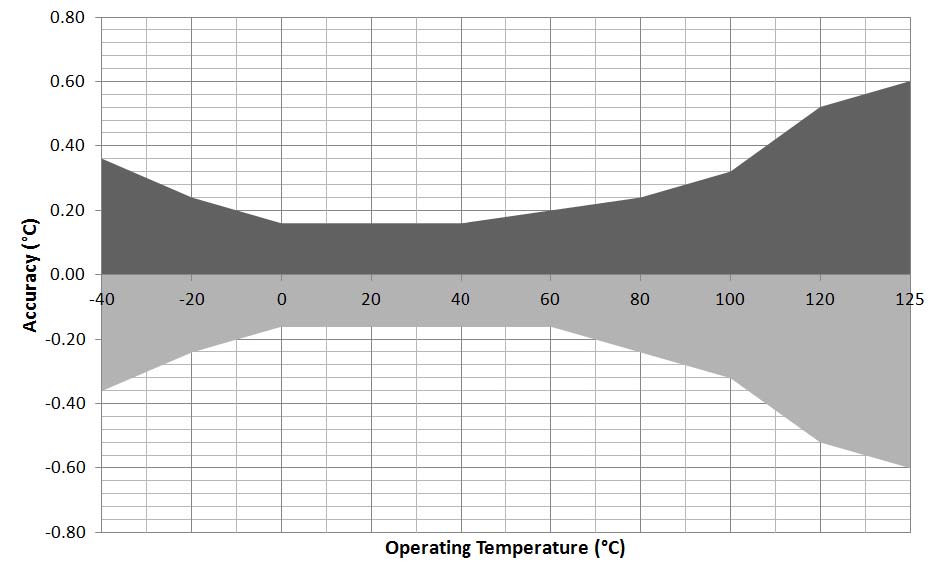 For more informations, please download the PDF to see bellow.