Automatic Compact IRHD Tester
DIN ISO 48, ASTM D 1415, NFT 46-003, BS903 Part A 26
Innovative testing device for the assured quality of rubber, plastics- and elastic materials
Rotatable holder with magnifier
Software Hardtest for Windows: system for data logging and analyses

---
Can we help you?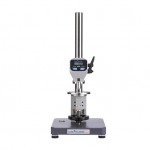 Model : IRHD L
Low hardness
Indenter: Ø 5.0mm
---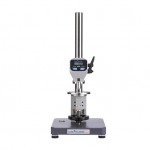 Model : IRHD H
High hardness
Indenter: Ø 1.0mm
---
The contact pressure and measuring time of IRHD Compact III are designed according to standards.
IRHD Compact III also features embedded memory for saving up to 300 test results as well as optical and acoustic signals during the measuring process.
The advantages of IRHD Compact III: If needed, the IRHD M or IRHD N indenters can easily be exchanged by the customer. For calibration, certification, and evaluation of the instrument, only the measuring head needs to be returned to our Laboratory. Please use the original transport case when sending the device to Bareiss, while the test stand remains with the customer.
Resolution: 0,1 IRHD M / 0,1 IRHD N
Range of application: hoses, tubes, O-rings, molded parts, norm plates, and seals
Minimum material thickness – IRHD M: 0,6 – 5,0 mm
Minimum material thickness – IRHD N: 6,0 – 10,0 mm
Size and Weight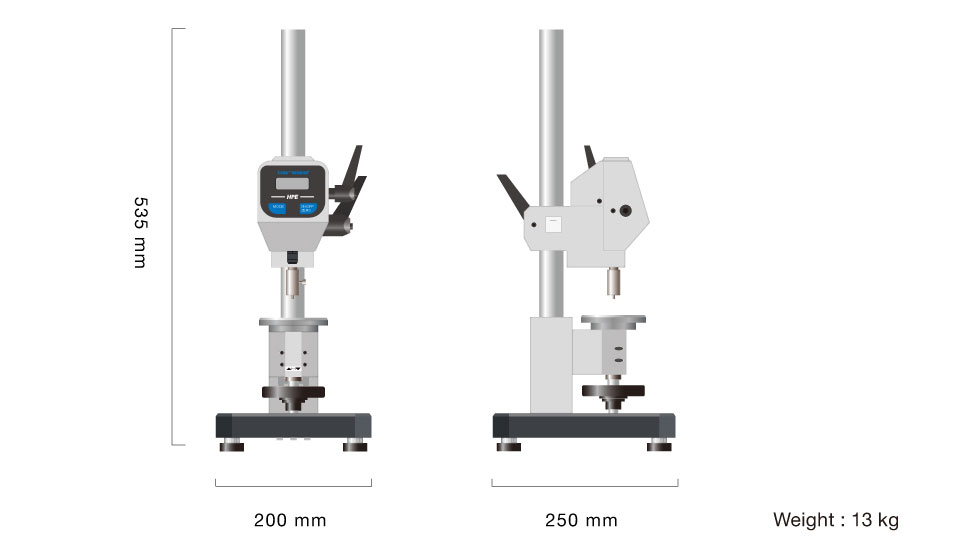 Method Micro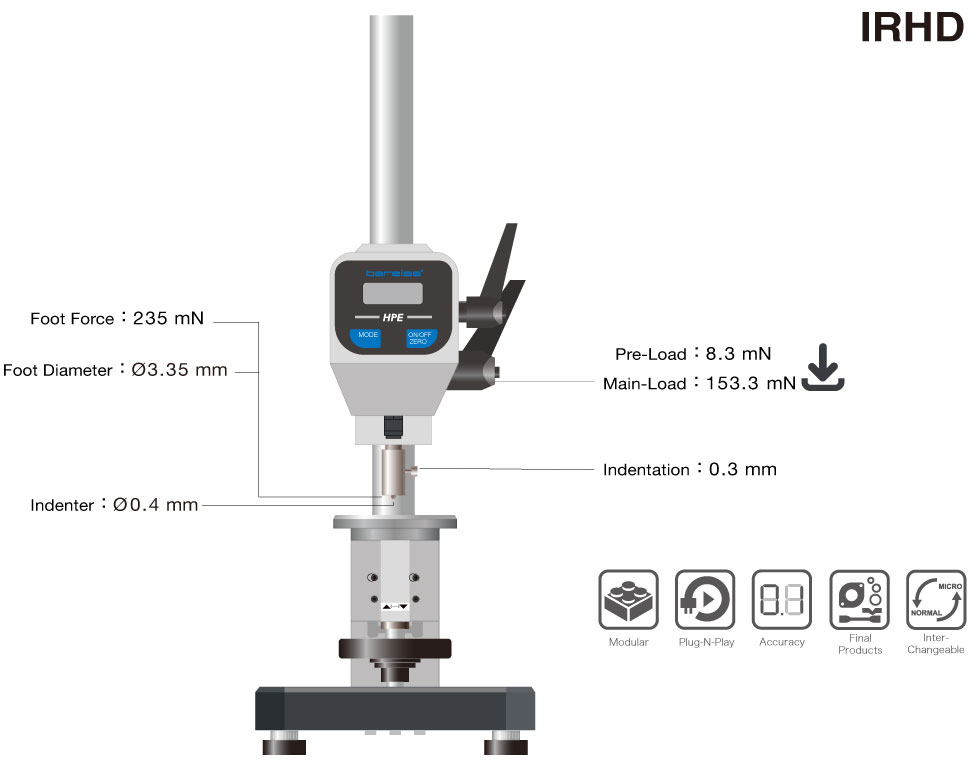 Method Normal
| | | |
| --- | --- | --- |
| Dimensions | LxWxH [mm] | Weights |
| Test stand | 200 x 250 x 570 | 9,0 kg |
| Pick-up bracket IRHD N | 100 x 100 x 150 | 1,3 kg |
| Measuring device IRHD N | 70 x 90 x 150 | 1,9 kg |
| Measuring device IRHD M | 160 x 100 x 140 | 1,4 kg |