Digital Durometers - HPE III series
Contact pressure acc. standards

Date and time
Display with backlight
---
Can we help you?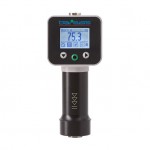 Model : HPE III basic
Shore A, D, B

No Temperature/humidity
No Sample temperature
Date and time
---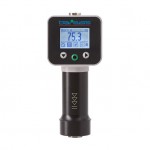 Model : HPE III
Models: HPE III-A and HPE III-D
Temperature/humidity
Sample temperature
Date and time
---
The new generation of HPE has many new features to offer.
While the device is taking a hardness value from the specimen, a temperature sensor mounted on the bottom of the device is taking a temperature value.
The device will have an indication of both values as well as the values of the ambient temperature and humidity. Historical measurements can be displayed for the hardness values and date/time when each measurement was taken.
A Large LCD display for reading comfort, USB connection for data transfer and battery recharge, and a patented handgrip for achieving correct measuring angle and amount of force are all standard features on HPE III.
Size and Weight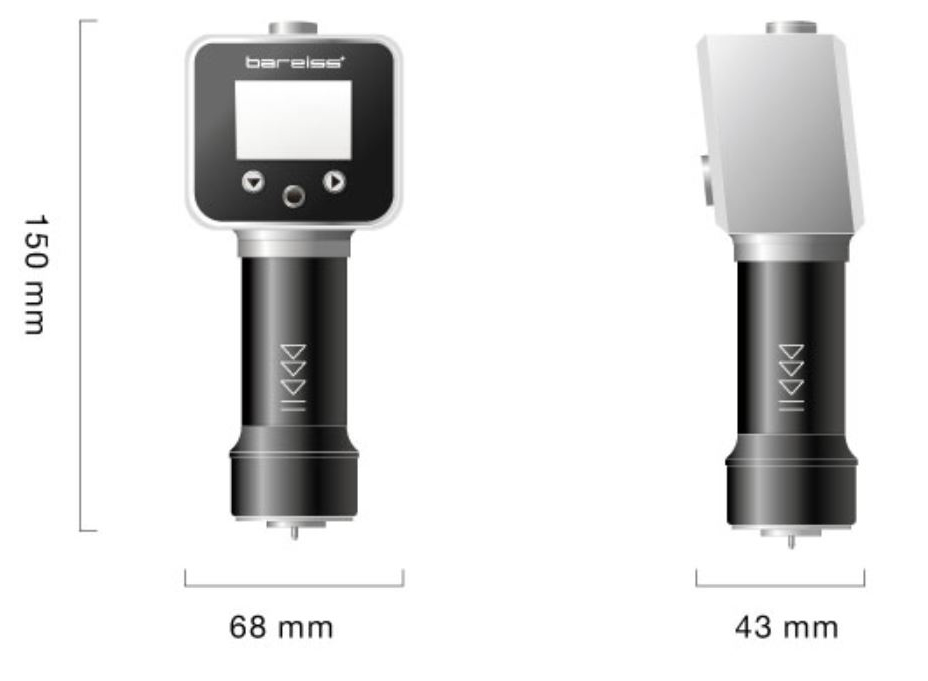 Method A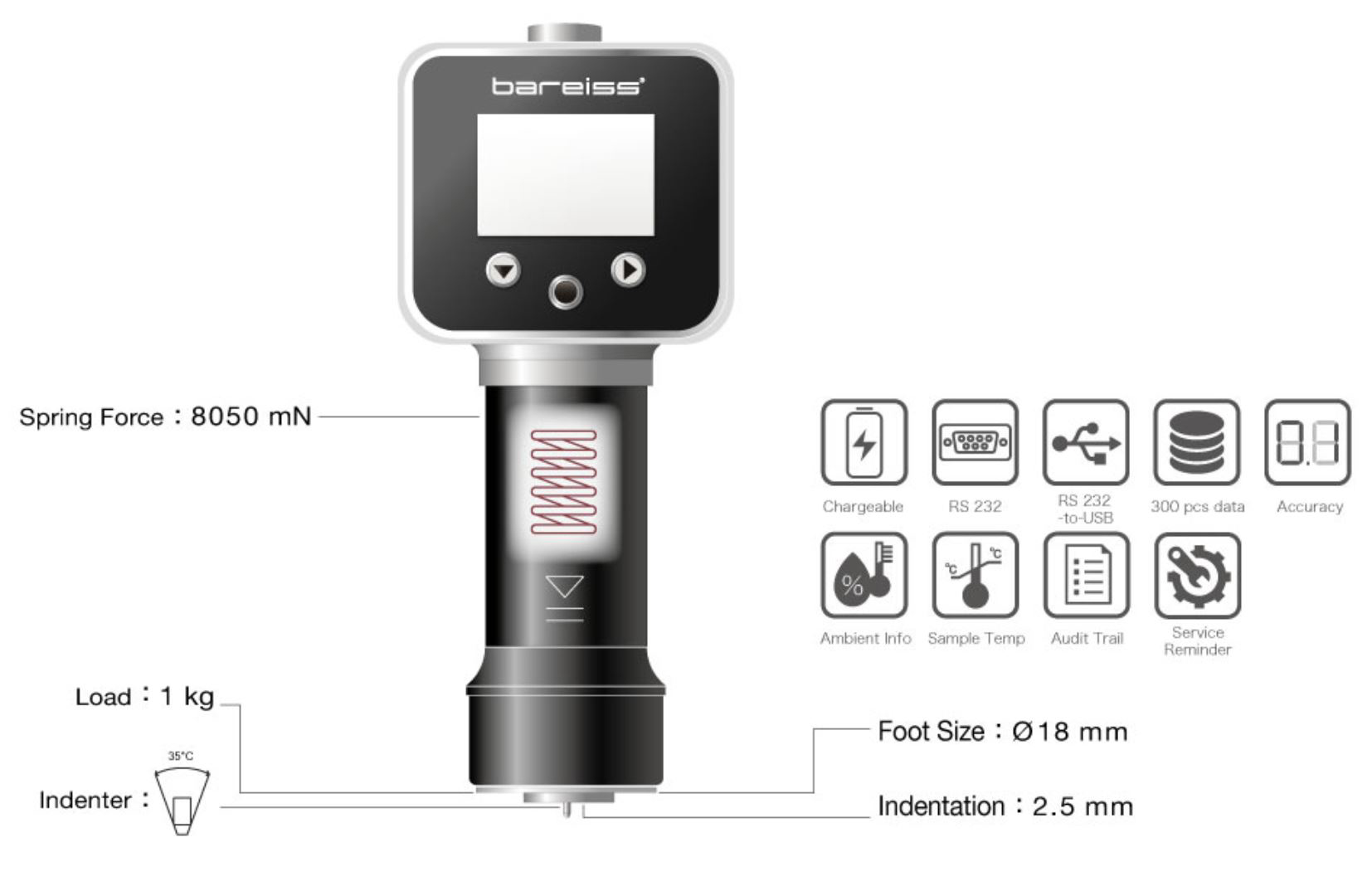 Method D




Calibration
ISO/IEC 17025 Bareiss became the very first DAkkS calibration laboratory for Shore & IRHD in Germany in 1996.
A DAkkS-Certificate covers the following mechanical properties of a device:
Measuring distance
Force
Indenter ( geometry)
Scope of application
The HPE was designed for testing on flat-surfaced samples with a thickness of ≥ 6 mm, acc. DIN ISO 48-2.