Force meter for construction
The EXTRACTOR, Pull testers notebook is the ideal tool for your quality tests on fasteners. It allows to easily evaluate the field the extraction force of your fastening systems on all types of materials.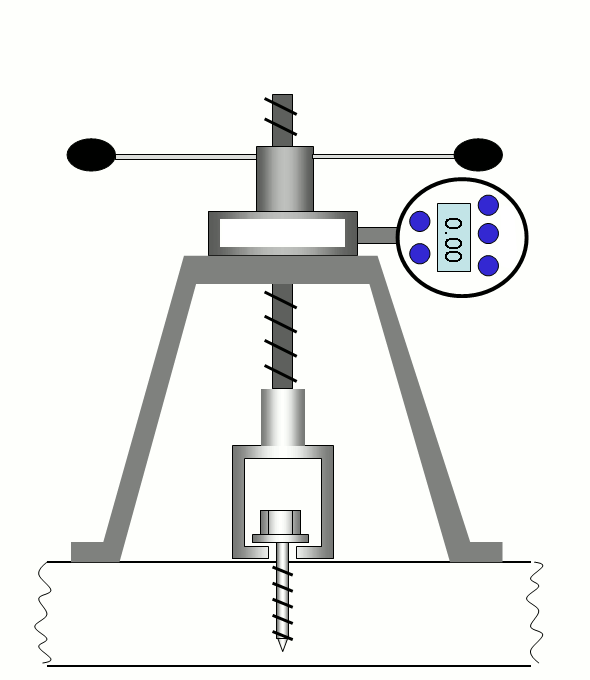 Benefits
Accessories for mounting included

Digital display

Display up
Application
The Extractor is specially designed for the following application areas:
Measuring the extraction force to validate a safe load

Check the correct installation of existing fixings

Evidence of resistance lifeline for fasteners
The Extractor is an essential tool in the construction for which the verification and control of defective fasteners is critical.

Applications:
Repair and Rehabilitation

Inspection
Accessories
This test kit includes the following products:
Pull testers (with calibration certificate 4.5kN and 6.7kN, digital display)

Slotted extraction ring LFS0250 (Opening: 6mm - Head: 15mm)

Slotted extraction ring LFR0437 (Opening: 11mm - Head: 25mm)

Slotted extraction ring LFN0468 (shank: 11.9mm - Head: 50mm)
Operation
An extraction force is applied to the attachment with the handle of the Pull testers.
The dynamometer digital displays the force applied in real time and stores the maximum force.
Can be used following the standrads: ETAG 006;
NF EN 795;
TAS 105;
ANSI / SPRI FX-1-2006
Specification