Verify Concrete Slab
THICKNESS & INTEGRITY CTG
Determines Thickness
Detects: Honeycomb • Voids • Cracks • Delamination
No need to drill, core or excavate to determine concrete slab thickness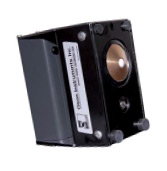 Applicable For:
Concrete Slabs
Concrete Pipes
Tunnel Linings
Core Depth Planning
Precast Panels
Walls

Precast
Precast Tilt-up
Cast-in-Place

Concrete Pavements

Parking Garages
Airport Runways
Based on the Impact Echo Principle
Meets ASTM Standard C1383-04(10)
The CTG-2 is a hand-held, battery powered, nondestructive system for measuring the thickness and integrity of concrete slabs, pavements, tunnel linings, walls and other plate-like structures using the Impact Echo principle. Requires no special knowledge or training connect the CTG-2 to your laptop or tablet* and start testing with Olson's WinCTG2 software. For greater accuracy, calibrate the unit at a location of known thickness to obtain the concrete velocity for that job.
Features
Ruggedized, hand-held test head with integrated displacement transducer and solenoid impactor
Switch between English (inches) or Metric (millimeters) units with the click of a button
No coupling agents required for use of test head on concrete
Easy velocity calibration at known thickness location, or use Olson's default parameters
Works on cured, hardened concrete in air or on grade
Thickness data table can be imported into most spreadsheet programs
Works through paint and most types of bonded ceramic tile
Save results for later review
Thickness Range

3.2" to 20" (81 mm to 50.8 cm)
Optional thick mode tests up to 6' (1.8m)

Data Collection
Works with most Windows 7 and Windows 8 devices
Accuracy
± 2% when calibrated on a known thickness location
Frequency Resolution
10Hz
Software Features
Olson's WinCTG2 Software is used for data acquisition and analysis
Number of Samples Acquired Per Test
4,545
Sampling Rate
45,454 samples/second
Max. Nyquist Sampling Frequency
22,700 Hz
Report Capability
use X and Y coordinates to set up a test grid. Generate a thickness summary table which can be exported to most spreadsheets in comma separated format
Weight
5 lbs (2.27 kg) combined weight of test head, batteries, cables and protective case
Cable Length for Test Head
3 ft (91 cm)
Power
Uses four readily available, nonrechargeable CR123A 3V long life lithium photo batteries
*To test concrete and acquire data, the CTG-2 system must be used with a Windows 7/Windows 8 computer or tablet running Olson Instrument's WinCTG2 software. The required computer or tablet must be provided by the user.