Walnut Test Kits
food allergen testing
Walnut Test Kits for Lab and On-Site Detection
Fast and highly sensitive walnut analysis
---
Can we help you?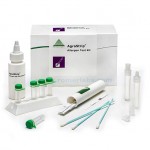 Model : 10002028
AgraStrip® Walnut
No. of Tests: 10
---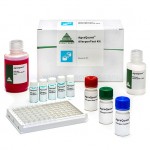 Model : 10002030
AgraQuant® Walnut
Quantitation Range: 2 - 60 ppm
Limit of Detection: 0.35 ppm
No. of Wells: 48
---
Walnut Test Kits for Lab and On-Site Detection
Walnuts are the nuts of trees that belong to the botanical family Juglandaceae. Beneath the hard shell are the seed kernels of the walnut, which are widely consumed raw or roasted, as well as ground into a paste or in the form of walnut meal in bakeries, ice cream, breakfast cereals or confectioneries.
Walnuts are generally considered very healthy due to their high content of essential fatty acids. But unfortunately, they contain also many proteins known to be allergenic. In fact, tree nuts are considered as one of the most frequent causes of food allergy, with walnut allergy being among them. The severity of the allergic reaction to walnuts can vary significantly between allergic individuals and is often linked to an allergy to birch pollen. Allergic reactions to walnuts can develop at any age.
Allergic people must strictly avoid the consumption of walnuts or walnut-containing food. As cross contamination during food production processes may occur, the food industry is required to use sensitive test kits to ensure that their products meet the highest levels of food safety.
Fast and highly sensitive walnut analysis
The Romer Labs walnut test kit portfolio covers ELISAs and LFDs for the quantitative and qualitative analysis of walnuts in environmental samples, rinse waters and finished food products.
AgraStrip® Lateral Flow Devices
The AgraStrip® Walnut test kit is a ready-to-use lateral flow device (LFD) for on-site testing. This immunological test allows a rapid analysis of a wide range of food samples within only 11 minutes (including extraction).
AgraStrip® LFDs represent a fast and simple qualitative strip test method in which specific antibodies labeled with colloidal gold are used for visual color development at a test and control zone.
The test kit comes complete with strips, antibody coated incubation vials, extraction tubes, an extraction buffer, surface swabs and additional accessories.
Models:
AgraStrip® Walnut (10002028)
AgraQuant® ELISA Tests
The AgraQuant® Walnut test kit is an accurate and reliable enzyme-linked immunosorbent assay (ELISA) in a quantitative format. Results are measured with a specific ELISA reader, such as the StatFax® or the BioTek® reader.
This ELISA test kit is the ideal solution for a parallel measurement of multiple samples with assay times of as low as 60 minutes for up to 38 samples.
AgraQuant® allergen test kits are sandwich ELISAs in a ready-to-use format to reduce handling errors and come with a set of 5 standards, an antibody coated plate, an extraction solution, a wash buffer, a conjugate, a substrate and a stop solution.
Models:
AgraQuant® Walnut (10002030)
AgraStrip® Walnut (10002028)
The AgraStrip® Walnut test kit is a lateral flow device (LFD) designed for the on-site detection of walnut residues in raw materials, finished food products and beverages, rinse waters and environmental samples. They allow for the simple, fast and reliable qualitative detection of walnut traces.
Properties
| | |
| --- | --- |
| PLM Item Name | AGRASTRIP ALLERGEN - WALNUT |
| Storage temperature | 15°C - 25°C |
| Limit of detection | 10 ppm walnut, 10 µg/25 cm2 walnut (swab testing) |
| Analyte | Walnut |
| Number of tests | 10 |
Materials supplied
1 tube with 10 AgraStrip® Walnut LFDs
1 foil pouch with 10 incubation vials containing antibodies
1 bottle of 35 mL ready-to-use extraction buffer with dropper cap
10 extraction tubes and caps
10 filtered dropper tips for the extraction tubes
10 sterile swabs with pre-scored tips
1 vial rack
Materials required but not supplied
blender for solid samples
---
AgraQuant® Walnut (10002030)
The AgraQuant® Walnut is a sandwich enzyme-linked immunosorbent assay (ELISA) designed for the quantitative analysis of walnut residues in food samples. Samples can vary from raw to processed foods, from environmental swabs to rinse water. This product is intended for laboratory use.
Properties
| | |
| --- | --- |
| PLM Item Name | AGRAQUANT ALLERGEN - WALNUT, 48 WELLS |
| Storage temperature | 2°C - 8°C |
| Quantitation range | 2 - 60 ppm walnut |
| Limit of detection | 0.35 ppm walnut |
| Limit of quantitation | 2 ppm walnut |
| Number of wells | 48 |
Materials supplied
48 antibody-coated microwells in a microwell holder sealed in a foil pouch
5 ready-to-use standards (0; 2; 6; 20; and 60 ppm)
1 bottle of concentrated (10X) extraction buffer
1 bottle of concentrated (10X) wash buffer
1 green-capped bottle of conjugate solution
1 blue-capped bottle of substrate solution
1 red-capped bottle of stop solution
Materials required but not supplied
Blender
analytical balance
8-channel pipette
wash bottle
microwells/plate reader