Iris Visible Spectrophotometer
Accurate selection of the wavelength between 340 and 900 nm
The results are consistent and accurate regardless of the quality of the system
Customization options with multiple shapes, bowl sizes, and methods
The HI801 iris is a sleek and intuitive spectrophotometer that allows for measurement of all wavelengths of visible light.
Customize your methods, take a wide range of measurements, and feel confident in your testing accuracy with iris.
Iris features precise wavelength selection between 340 nm to 900 nm for complete method compliance and accuracy that is necessary in industries like professional laboratories, water treatment facilities, wineries, and more.
Results are consistent and accurate regardless of throughput with the high quality and uniquely designed optics system.
Customization options include multiple cuvette shapes and sizes, custom calibration curves, and methods.
Details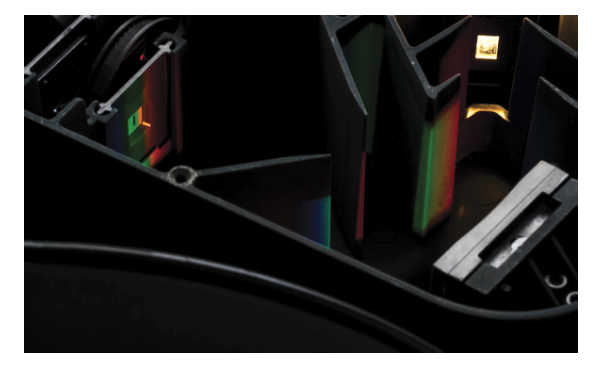 Superior design for superior results.
Iris can test a wide variety of analytical measurements and is capable of measuring in a spectral range of 340 nm to 900 nm. With the compact design of its advanced optical system, iris can be used in almost any sized space while providing accurate and consistent results. The split beam optical system allows iris to automatically compensate for any drift in light source, resulting in superior accuracy.
No need for measurement conversions.
Whether you are testing for chlorine or running enzymatic assays, our spectrophotometer will conveniently display results in the units that matter most to you. iris can measure in transmittance, absorbance, and concentration based on your need.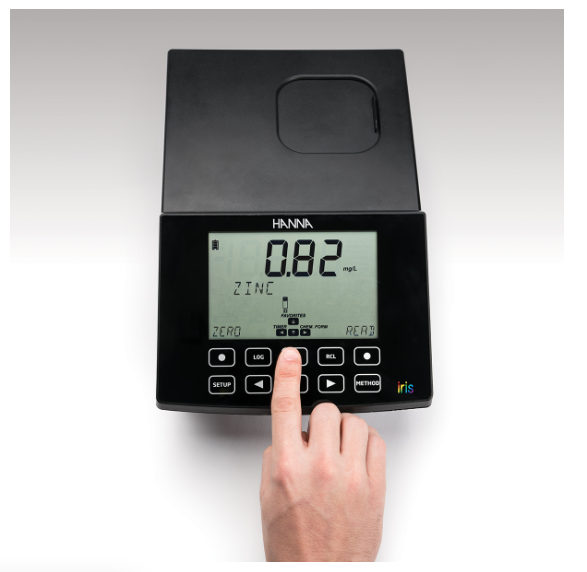 The convenience of pre-programmed methods with the option to expand.
iris comes pre-programmed with more than 80 commonly used chemical analysis methods to help you get started. Simply update these methods by connecting to a computer or flash drive.
Customize your iris with up to 100 personal methods. iris will guide you through the method creation process step-by-step. For added versatility, each method can include up to 10 calibration points, five different wavelengths, and up to five reaction timers.
Easily access your favorite methods directly from the home screen to save time.
Built in timers make make measuring seamless. The countdown timer displays the time remaining until a measurement will be taken, ensuring consistent results between measurements and users. If you get stuck, the tutorial mode will walk you through the steps.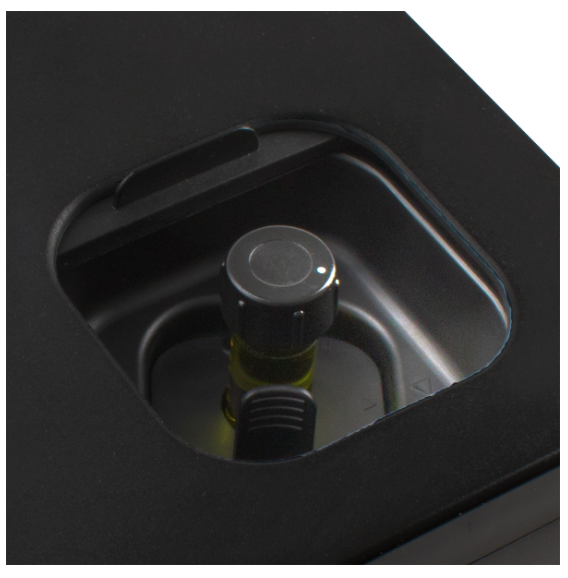 Change sample size easily.

With our universal cuvette holder and auto-recognition feature, cuvette sizes can be changed when needed.
The programmed cuvette size will be displayed on the screen every time you test to ensure that the proper path length is being used by the meter when calculating measurements for correct results.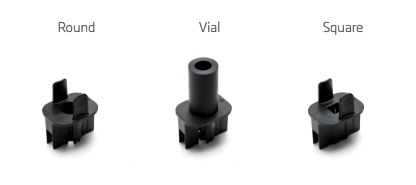 Worry free replacements.
iris uses a tungsten-halogen lamp for greater energy efficiency, longer service life, and improved light quality for a wide variety of wavelengths.
Replacement lamps are shipped pre-aligned and ready for installation so that you can get back to testing.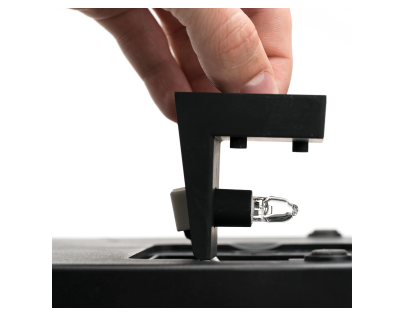 Designed for dynamic environments
Iris' compact profile and long-lasting battery make it easy to set up anywhere in your lab.
The rechargeable lithium ion battery lasts for 3,000 measurements, or 8 hours – well over a full day of use out in the field
.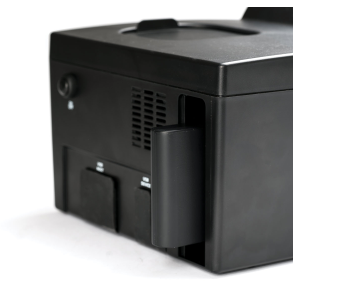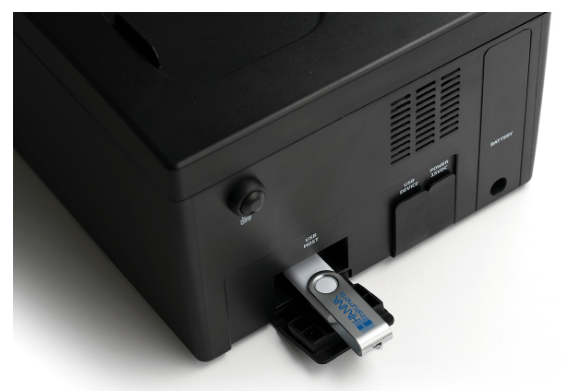 Quality data without the hassle

Export your results with a USB drive or direct PC link organized by sample ID, method, or date range. Save data as a .pdf or .csv for maximum data integrity or flexibility – all without the use of specialized software.
Menu navigation that makes sense
Quickly navigate between screens with custom keys, and access your favorite methods directly from the home screen with our "favorite methods" feature.
Sort and share your data
Save data as a .pdf or .csv for maximum data integrity or flexibility. Have the freedom to choose the file format that's best for you.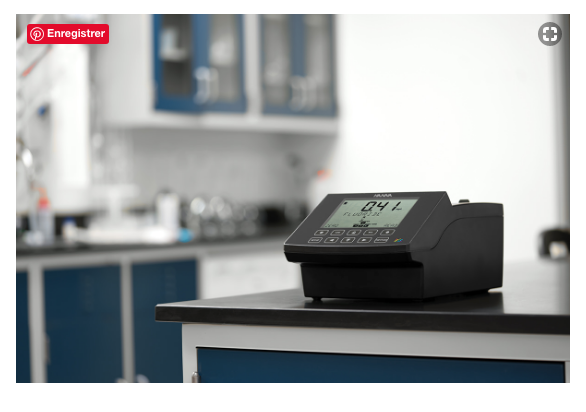 All of your important information is easily visible
With a 6" display, the screen is large and easy to read. The high contrast makes every character on the display stand out even during outdoor use. The wide viewing angle allows for measurements to be seen from far away, so while working around the lab it is not necessary to hover over the meter to see the measurements.
Zero resistance with a capacitive touch pad
Menu buttons are part of the display. Built to be fully sealed and easy to clean, the meter recognizes key touches even through gloves.
340 to 900 nm
Wavelength Resolution
1 nm
Wavelength Accuracy
±1.5 nm
Measurement Modes
Transmittance (% T), absorbance (abs), concentration with choice of units (ppm, mg/L, ppt, ºf, ºe, ppb, meq/L, μg/L, PCU, Pfund, pH, dKH, ºdH, meq/kg or no measurement unit)
Wavelength Selection
automatic, based on the selected method (editable for user methods only)
Light Source
tungsten halogen lamp
Optical System
split beam sample and reference light detectors
Wavelength Calibration
internal, automatic at power-on, visual feedback
Stray Light
<0.1 % T at 340 nm with NaNO2
Spectral bandwidth
5 nm (full width at half maximum)
Sample Cell
16 mm round, 22 mm round, 13 mm vial, 10 mm square, 50 mm rectangular (with automatic detection)
Programs (Factory/User)
up to 150 factory (85 pre-loaded); up to 100 user developed
Data Points Stored
up to 9999 measured values
Export Capability
.csv file format, .pdf file format
Connectivity
(1) USB - A (mass storage host); (1) USB - B (mass storage device)
Battery Type / Life
3000 measurements or 8 hours
Power Supply
15 VDC power adapter; 10.8 VDC Li-Ion rechargeable battery
Environment
0 to 50 °C (32 to 122 °F); 0 to 95% RH
Dimensions
155 x 205 x 322 mm (6.1 x 8.0 x 12.6")
Weight
3 kg (6.6 lbs)
Ordering Information
HI801 is supplied with 22 mm sample cuvette and cap (4), 10 mm square, 13 mm round and 16 mm round cuvette adapters,
cloth for wiping cuvettes, scissors, USB cable, lithium ion rechargeable battery, 115VAC to 15VDC power adapter,
USB drive, instruction manual, and instrument quality certificate.