Package Leak Detectors Digital
SEMI AUTOMATIC
CDV Leak Tester for Packaging
Automatic vacuum regulation
The Semiautomatic version of our CDV leak tester regulates pressure based on a programmable setpoint.
Easy to use
The operator is able to have control over the start and finish of a test by pressing the "start" and "stop" buttons.
Vacuum level regulation is automatic in all our CDV models, offering a huge benefit for our clients when compared to the current options available in the market.
Reproducible Test
The Semiautomatic CDV makes it possible to repeat a test and obtain comparable results from one conducted test to another and impressively from one operator to another.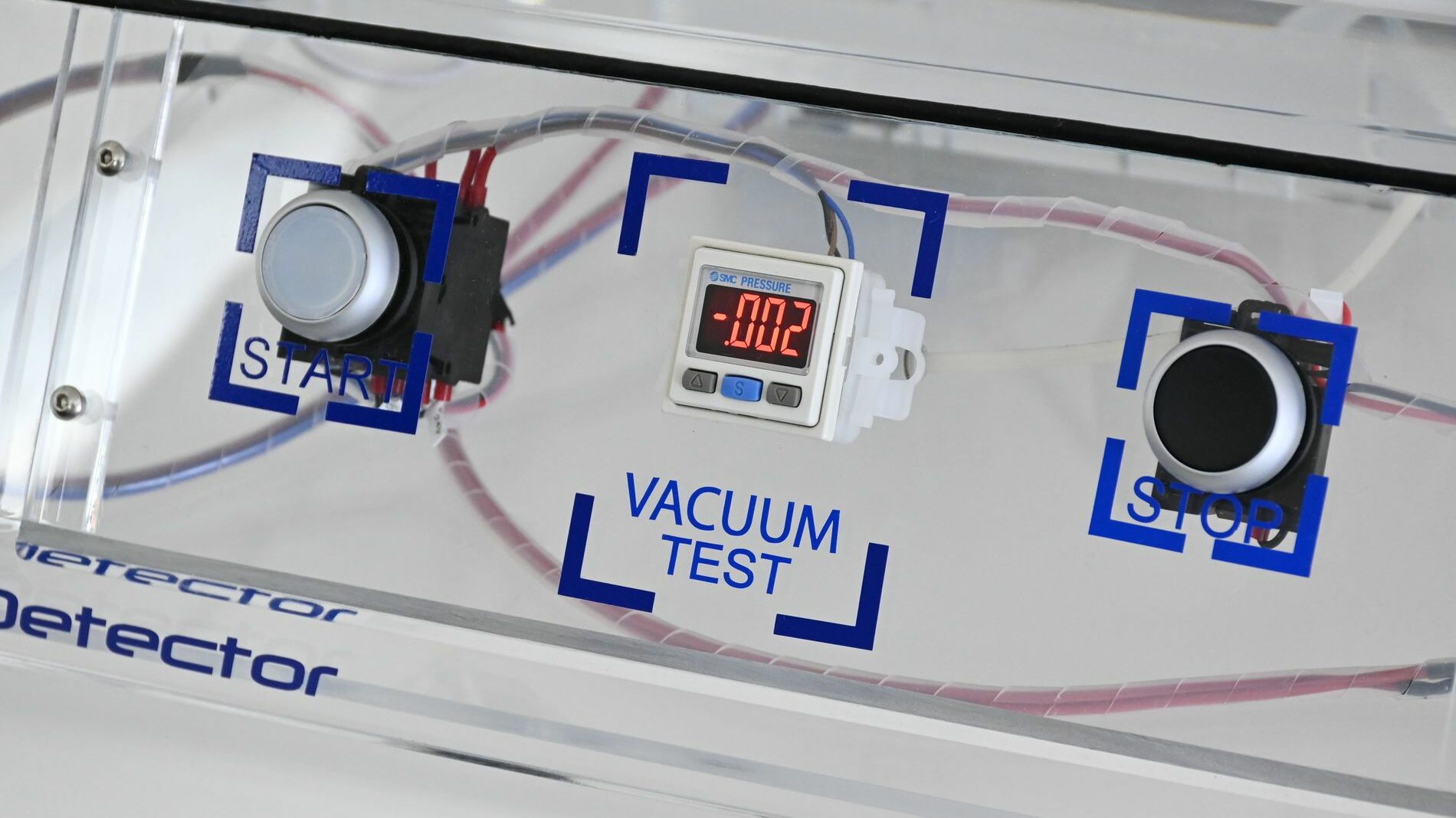 CDV SEMI-AUTO

Model
CDV2 SVVI
CDV3 SVVI
CDV4 SVVI
Inside tank dimensions

28 x 20 x 20 cm

11" x 8" x 8"

45 x 30 x 25 cm

18" x 12" x 10"

50 x 35 x 35 cm

20" x 14" x 14"

Weight
19 kg (42 lbs)
38 kg (84 lbs)
42 kg (92 lbs)
Maximum vacuum at sea level

-980 mbar

-28.9 inHg

-900 mbar

-26.5 inHg

-750 mbar

-22 inHg