TEC 2800-M Embedding Dispensing Console is designed for total efficiency and offers a user-freindly workstation that delivers absolute optimized operation in both hospitals and medical research institutes.
Working surface: The tissue embedding cassettes and base mold trays are removable and can be set at different temperatures. The ergonomic large working surface allows user to process more samples at the same time. The setting knobs offer more precise adjustment of the paraffin flow.
All functions on LCD control panle including :
Temperature of working surface
Temperature of molds, cassettes, warming trays
Temperature of paraffin reservoir
Weekly automatic On/Off programme.
The temperature can be set from ambient temperature to 90deg C and can be adjusted through the control panel.
The large peltier cold spot is designed to fit both small and large samples . The temperature range is from room temp. to -5 degree.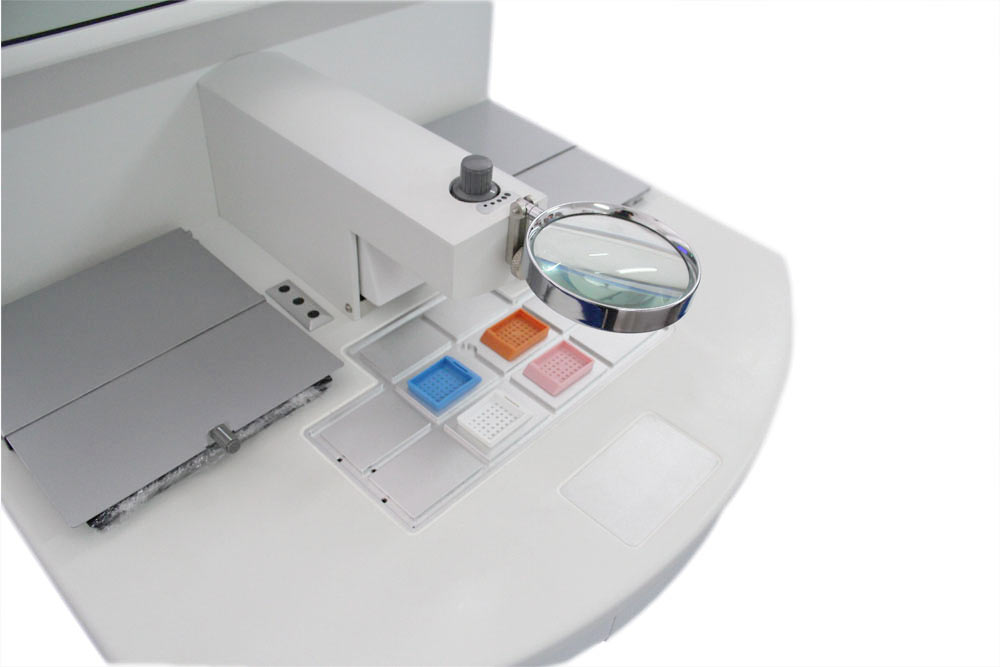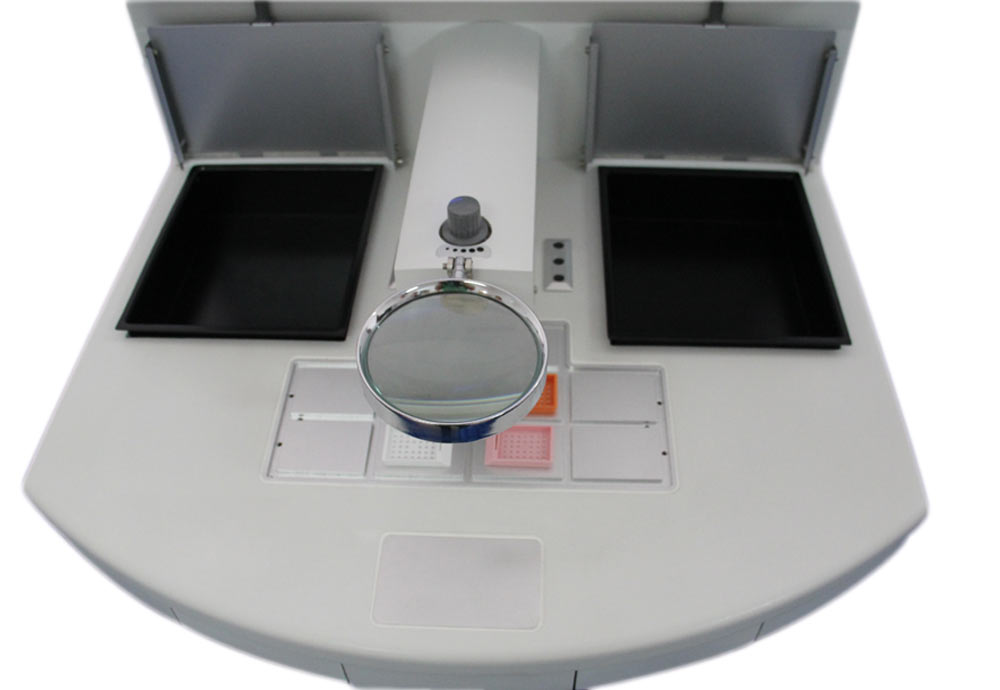 Specifications
Nominal supply voltage: 220V±10%, 50hz /110V±10%, 60hz
Nominal power : 1200W
Working temperature(increments 1℃):
Paraffin Tank: form ambient to 90℃
Cassettes/molds tray: from ambient to 90℃
Working table : from ambient to 90℃
Refrigerating table: from ambient to -5℃
Forceps Holder: 65℃ constant
Paraffin reservoir: 6 Lt
Cassettes/molds tray: 1.4 Lt( 126 cassettes)
Width: 560mm
Depth: 640mm
Height: 400mm