The SD 220 Slide Dryer is made of sheet aluminum and has the advantages of artistic appearance, contactless temperature control, stable performance, program control system and easy and reliable operation. It is mainly used for flattening and drying of the microtome sections of tissues.
It can be set the water temperature as user's favor.
Easy and reliable operation display.
Stand alone unit near microtome.
It suits all laboratories.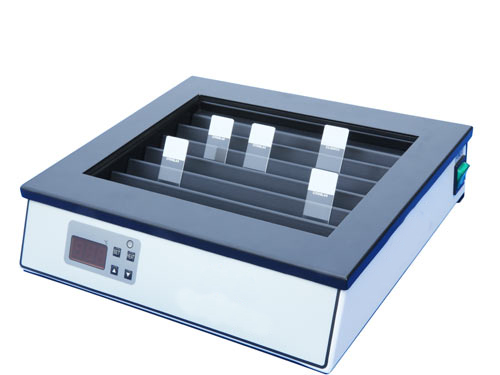 Specifications
Temperature control accuracy: ±1℃
Temperature range: ambient temperature ~90℃
Capacity: can load 60 slides simultaneously
Rated voltage: 220V±10%, 50/60 Hz / 110V±10%, 50/60 Hz
Nominal power: 330W
Outside dimensions(mm): 330(W) ×305(D)×85(H)
Weight: 2.75kg