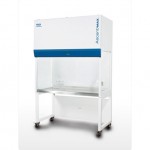 Model : ADC-2B2
Internal dimentions - 660 x 596 x 765
Airflow Velocity - (Inflow) 0.40(m/s) /80(fpm)
Electrical - 110-120V,AC, 60Hz,1ø
---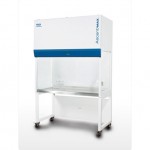 Model : ADC-3B2
Internal dimentions - 965 x 596 x 765
Airflow Velocity - (Inflow)0.40(m/s) / 80(fpm)
Electrical - 110-120V,AC, 60Hz,1ø
---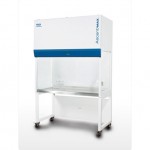 Model : ADC-4B2
Internal dimentions - 1268 x 596 x 765
Airflow Velocity - (Inflow)0.40(m/s) / 80(fpm)
Electrical - 110-120V,AC, 60Hz,1ø
---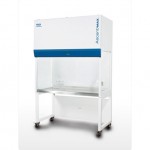 Model : ADC-5B2
Internal dimentions - 1575 x 596 x 765
Airflow Velocity - (Inflow) 0.40(m/s) / 80(fpm)
Electrical - 110-120V,AC, 60Hz,1ø
---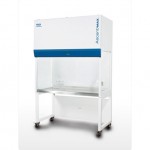 Model : ADC-6B2
Internal dimentions - 1880 x 596 x 765
Airflow Velocity - (Inflow) 0.40(m/s) /80(fpm)
Electrical - 110-120V,AC, 60Hz,1ø
---
Protect your laboratory personnel and the lab environment from harm with the Standard Ascent Max Ductless Fume Cabinet.
This cabinet offers a balance of quality, performance and value along with Esco's clean-air expertise based on nearly 4 decades experience. Because it is ductless and comes on wheels it can be moved to where you need it, when you need it. The Ascent makes your lab a safer place at a reasonable cost and with many great features.
State of the art Sentinel airflow monitor and alarm system
Large working area
Movable so you can use it where you need it
Isocide™ powder coating prevents microbial/bacterial growth
Key Benefits:
State of the art airflow monitor and alarm
Large Working Area
Robust steel framework
5 year limited warranty
Operator Safety
A fully configurable Sentinel™ microprocessor control with audible and visual alarms to ensure safe working conditions.
Lip at the front edge of the work surface ensures that any spillage is contained within the work zone
7 Nanocarb™ carbon filter types to choose from for optimal safety: volatile organic compound, acid, mercury, sulphur, halogen, aldehyde or ammonia.
VOC sensor to monitor the chemical concentration within the cabinet work zone
Grade 304 stainless steel work surface that will never rust, chip, or generate particles.
User-Friendly Design
All cabinet service and filter replacement can be carried out from the front for users to easily identify the type of filter being used.
Front service panel opens up easily for immediate access for all maintenance functions.
Isocide™ antimicrobial coated structure eliminates 99.9% of bacterial on external surfaces within 24 hours.
Built-in 5000k warm white fluorescent lighting to minimize user fatigue.