Frontier™ 5000 series Multi Pro Centrifuge
Ohaus - Frontier™ 5000 Series Multi Pro
Powerful and Versatile Universal Centrifuges for Virtually Every Lab Application
Frontier 5000 Multi-Pro Centrifuges are designed for universal use in multiple applications in research, industrial, and clinical laboratories and can be combined with our range of rotors and accessories for customized use. Available in 7 models with capacities from 0.2 ml to 4 × 750 ml, they feature high-speed performance at maximum volume, automatic rotor identification, and safety features.
FEATURES
Multi-purpose centrifuges offer a high-speed centrifugation platform which can be customized to fit workflow needs using a wide variety of rotors and accessories.
The intuitive design of the centrifuges and accessories enables easy access to parameter settings and quick rotation between applications. Features include automatic rotor recognition and backlit LCD.
The performance of these centrifuges is propelled by German engineering and high quality components for reliable use. Constructed from chemical-resistant stainless steel to ensure durability in lab use.
MODELS
---
FC5718 120V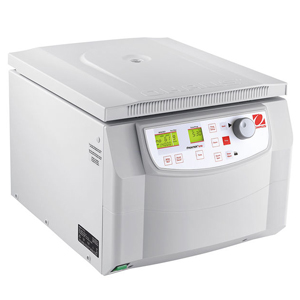 Speed Range
200 rpm; 18,000 rpm
Maximum Relative Centrifuge Force (x g)
23,542 g
Maximum Capacity(Rotor)
4 x 100 ml
FC5718R 120V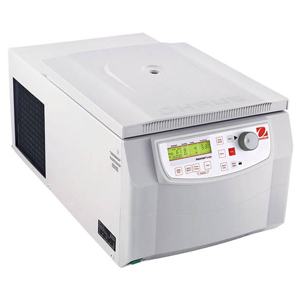 Speed Range
200 rpm; 18,000 rpm
Maximum Relative Centrifuge Force (x g)
23,542 g
Maximum Capacity(Rotor)
4 x 100 ml
FC5816 120V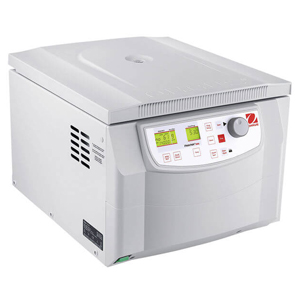 Speed Range
200 rpm; 15,000 rpm
Maximum Relative Centrifuge Force (x g)
21,379 g
Maximum Capacity(Rotor)
6 x 250 ml
FC5816R 120V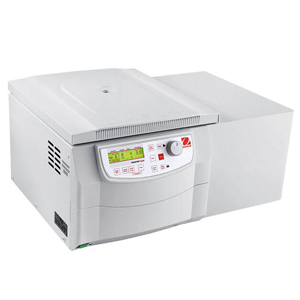 Speed Range
200 rpm; 16,000 rpm
Maximum Relative Centrifuge Force (x g)
24,325 g
Maximum Capacity(Rotor)
6 x 250 ml
FC5916 120V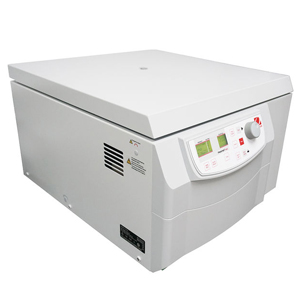 Speed Range
200 rpm; 16,000 rpm
Maximum Relative Centrifuge Force (x g)
24,325 g
Maximum Capacity(Rotor)
4 x 750 ml
FC5916R 120V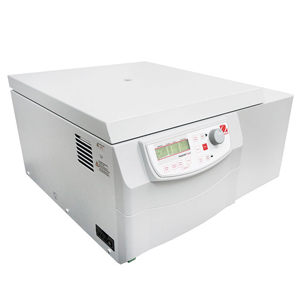 Speed Range
200 rpm; 16,000 rpm
Maximum Relative Centrifuge Force (x g)
26,331 g
Maximum Capacity(Rotor)
4 x 750 ml
FC5714 120V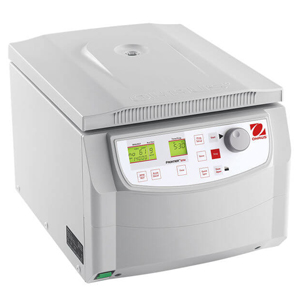 Speed Range
200 rpm; 14,000 rpm
Maximum Relative Centrifuge Force (x g)
18,624 g
Maximum Capacity(Rotor)
4 x 100 ml
FRONTIER 5000 SERIES Multi-Pro Centrifuges
Model
FC5714
FC5718
FC5718R
FC5816
FC5816R
FC5916
FC5916R
Speed Range
200 - 14000 rpm
10 rpm/set
200 - 18000 rpm
10 rpm/set
200 - 18000 rpm
10 rpm/set
200 - 15000 rpm
10 rpm/set
200 - 16000 rpm
10 rpm/set
200 - 16000 rpm
10 rpm/set
200 - 16000 rpm
10 rpm/set
RCF Range
20 - 18624 × g
10 × g/set
20 - 23542 × g
10 × g/set
20 - 23542 × g
10 × g/set
20 - 21379 × g
10 × g/set
20 - 24325 × g
10 × g/set
20 - 24325 × g
10 × g/set
20 - 26331 × g
10 × g/set
Maximum Capacity
4 × 100 ml
4 × 100 ml
4 × 100 ml
6 × 250 ml
6 × 250 ml
4 × 750 ml
4 × 750 ml
Temperature Range
Air cool
Air cool
-20~40 °C
Air cool
-20~40 °C
Air cool
-20~40 °C
Running Time
Short Spin, 10 sec to 99 hr 59 min 59 sec, or continuous
Noise Level (depending on the rotor)
≤ 63 ± 2 dB(A)
≤ 60 ± 2 dB(A)/td>
≤ 60 ± 2 dB(A)
≤ 61 ± 2 dB(A)
≤ 63 ± 2 dB(A)
≤ 63 ± 2 dB(A)
≤ 63 ± 2 dB(A)
Number of Compatible Rotors
9
19
19
13
13
14
14
Acc/Dec Levels
10
Allowable Kinetic Energy
5595 Nm
16672 Nm
25111 Nm
34363 Nm
34363 Nm
60629 Nm
54458 Nm
AC Power
120V ~ 50/60 Hz
Current Consumption
2.4 A
4.0 A
6.0 A
4.2 A
7.8 A
5.6 A
20 A
Power Consumption
300 W
475 W
660 W
520 W
850 W
640 W
1630 W
Voltage Fluctuation
± 10 %
Dimensions (W × D × H)
362 × 493 × 330 mm
14.3 × 19.5 × 13.0 in.
408 × 499 × 351mm
16.1 × 19.7 × 13.9 in.
407 × 731 × 359 mm
16.1 × 28.8 × 14.2 in.
446 × 538 × 354 mm
17.6 × 21.2 × 14.0 in.
723 × 538 × 354 mm
28.5 × 21.2 × 14.0 in.
780 × 670 × 590 mm
30.8 × 26.4 × 23.3 in.
900 × 750 × 560 mm
35.5 × 29.6 × 22.1 in.
Net Weight (without rotor)
30 kg / 66.2 lb
43 kg / 94.8 lb
60 kg / 132.3 lb
52 kg / 114.7 lb
77 kg / 169.8 lb
98 kg / 216.1 lb
137 kg / 302.1 lb
Environment
For indoor use only