SCO6AD
High Heat Decontamination CO2 Incubator
5.9 Cu ft.
Auto decontamination cycle
Stop contamination caused by mycetozoa, yeast, viruses, bacteria...

Ideal for Clinical, Analytical, and General Laboratory Applications
The SCO6AD unit provides an optimized culturing environment with passive humidification, highly stable CO2 levels, and tight temperature uniformity to safeguard your cell sample populations.
Features and Benefits
Copper gas plumbing, a high-heat auto decontamination cycle, and a glass viewing door gives the SCO6AD enhanced protection against microbiological contamination.
Infrared (IR) sensor for quick recovery of CO2 levels after door openings. This sensor does not need to be removed during the high-heat decontamination cycle.
USB data logging capabilities.
Advanced PID temperature control system for sensitive response.
Independent over temperature set point and operational control override for additional safety.
Side-mounted access port, 1.5" diameter (3.81 cm) for independent cables, sensors, and instrumentation.
Stainless steel interior construction for long life operation, easy cleaning.
Heated Copper CO2 inlet to promote temperature uniformity and reduce the risks of contamination and condensation.
Autoclavable shelving system.
Auto decontamination cycle designed to stop microbial contamination caused by mycetozoa, yeast, viruses, bacteria, and a variety of other microorganisms.
Heated door to ensure superior temperature uniformity.
Sealed inner glass door allows for viewing without disturbing the critical growth atmosphere and allows for improved gas utilization and condensate reduction.
Unique air jacketed design provides excellent temperature uniformity of +/-0.25°C at 37°C.
Safety certified CAN/CSA, UL, EN, IEC 61010, and compliant with CE.
Contamination Control
Extensive use of copper in the CO2 sample port, humidity reservoir, heated CO2 feed line, and housing of the patented HEPA filtration system adds reassurance that foreign microbes will not affect test results. Cleanup is a breeze with the all stainless steel chamber, coved corners, and autoclavable door gasket. Optional copper shelves are available for even more contamination control.
Applications
Cell Culture
Tissue Culture
Food Analysis
Stem Cells
Microbiology
Plant Cell Culture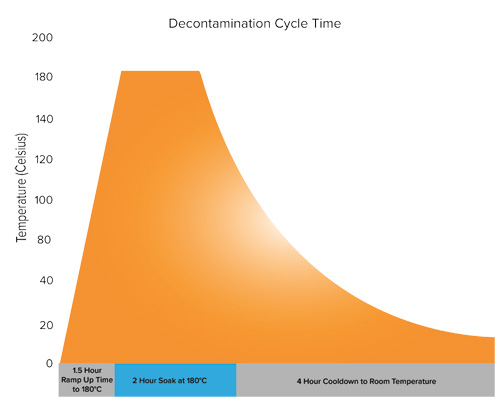 Interior Volume, Nominal
5.9 cu.ft. (167 liters)
Interior Dimensions W x H x D
20.2" x 25.5" x 20.0"
51.3 x 64.7 x 50.8cm
Exterior Dimensions W x H x D
28.5" x 39.5" x 30.8"
72.4 x 100.3 x 78.2cm
Interior Construction
300 series stainless steel
Exterior Construction
20 gauge steel, powder coated
Shelves*
3 standard, 8 total
Maximum Weight Per Shelf*
35 lbs/15.8kg
Permitted Total Load
105 lbs/47.6kg
Electrical, 50/60Hz, AC, 10
Voltage
110V-120V
Full Load Amps
12
Nominal Power (watts @37°C)
130
Recommended Breaker, Amps
15
Power Cord Supplied
NEMA5-15P
CO2 Range
1-20%
Recovery CO2 at 5%**
< 5min.
Sensor Type
Infrared
Temperature Uniformity
At 37°C
± 0.25°C
Humidity Range Passive (Ambient 95%)
YES
Temperature Range Recovery 37°C**
Recovery to 37°C after 30 sec. Door Opening
6.0 min.
*Extra standard and reinforced shelves available. **To 98% of set value.