Automatic Kjeldahl Nitrogen Protein Analyzer
Unique technology
Reliable and accurate
Complete safety
---
Can we help you?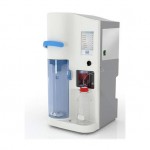 Model : UDK 169
230 V / 50-60 Hz
Included: A00001080 Provettone Ø 42x300 mm, 10001106 Collecting flask 250 ml, 10000247 Pincer for test tubes

Inlet tube, discharge tube and protective film for touch screen are supplied with the instrument

---
Model : AutoKjel
230 V / 50-60 Hz
Included: 24-position (250 ml test tube) carousel, 250 ml test tubes (24 pcs.),Charge & discharge tubes with sensor, Tanks (2x20 liters, 1x10 liters, 1x5 liters),Kit to upgrade UDK 169

---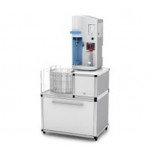 Model : UDK 169 & AutoKjel
230 V / 50-60 Hz
Including: UDK 169, AutoKjel, 24-position (250 ml test tube) carousel, 250 ml test tubes (24 pcs.),Charge & discharge tubes with sensor, Tanks (2x20 liters, 1x10 liters, 1x5 liters),Kit to upgrade UDK 169

---
Fully automatic Kjeldahl Analyzer (Distillation unit + integrated colorimetric titrator) with connection to autosampler, for high sample throughput, maximum flexibility, and unattended operation.
The completely automatic Kjeldahl distillation and titration system offer great performance and the maximum in terms of safety for the user.
The automatic addition of all the reagents involved with low-level warning, simplifies the routine activity whilst the possibility to set the steam output from 10% to 100% enlarges the application range of UDK 169. Automatically the unit will perform distillation and titration.
The possibility to set the steam output from 10% to 100% makes the instrument highly recommended for a wide range of applications, including the most specific, which require special parameters. UDK 169 is ideal for reliable determination of ammoniacal nitrogen, protein nitrogen (Kjeldahl),nitric nitrogen (after reduction/devarda),phenols, volatile acids, cyanides, and alcohol content.
At the end of the analysis, all the residues can be aspirated automatically, both for distillation and titration.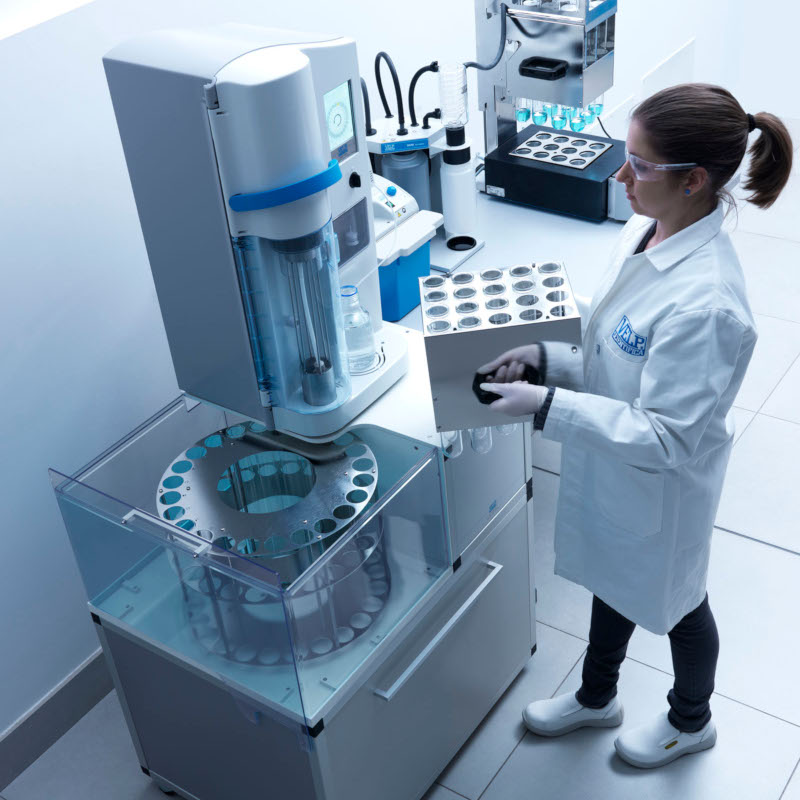 Fully Automated Analysis
UDK 169 can be used either alone or in combination with the AutoKjel autosampler, for a highly productive system capable of autonomously processing up to 24 samples with standard test tubes (250 ml) or 21 Jumbo test tubes (400 ml).
Sample tubes are taken from the carousel and fed directly into UDK 169 for further processing and reliable results, allowing the user to operate in complete safety and with extreme ease, without requiring an attendant.
The UDK 169 & AutoKjel Kjeldahl analyzer is developed for continuous operation, providing the maximum sample throughput and data processing automation.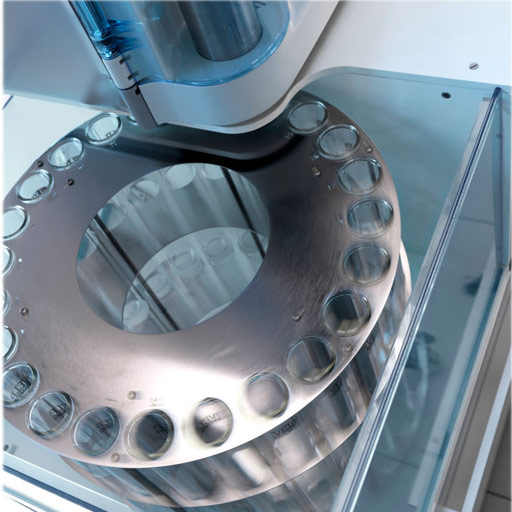 Maximum Productivity with Autokjel
VELP Scientifica has developed and patented the innovative titanium condenser able to ensure high performance and considerable water savings (from 0.5 l/min at 15 °C - 1 l/min at 30 °C) with minimal maintenance.
The titanium condenser ensures that distillate temperature always remains below the safe threshold value (35 °C),as indicated in the Kjeldahl method, without nitrogen loss.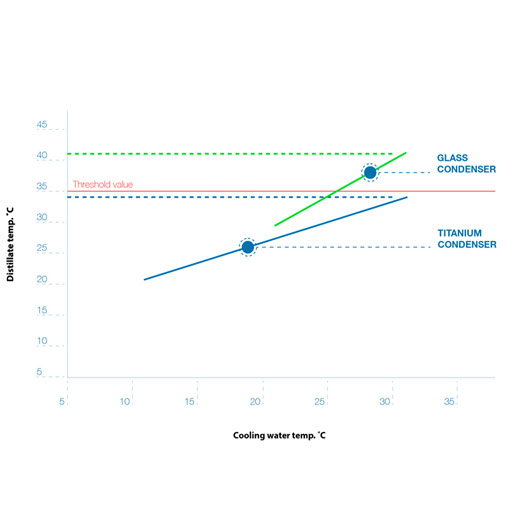 Exclusive Titanium Condenser
The steam generator used by UDK Kjeldahl distillation units offers unique performance, being a patented solution
A thermostat ensures the correct functioning of the steam generator, a safety thermostat eliminates risks for the operator and guarantee safe working conditions.
The high level of precision and accuracy ensures correct and detailed results without any leaks even after intensive use.
Rapid (p)re-heating time
Total safety: no internal pressure
Low thermal dispersion
Great repeatability
High performance and resistance
Maintenance-free
Safety-thermostat
Works with deionized water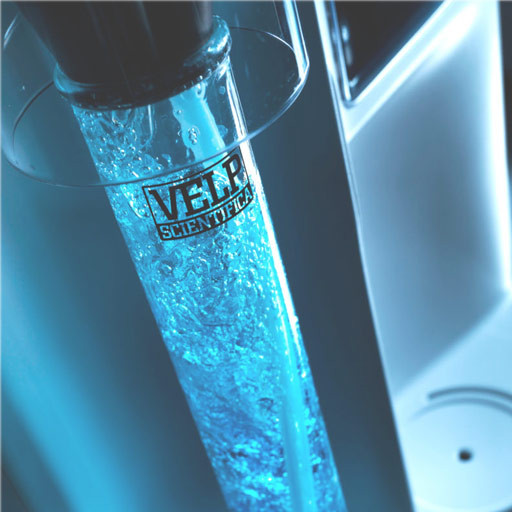 Patented Steam Generator

Improved communication leads to improved efficiency.
The UDK 169 distiller is a Kjeldahl automatic distiller equipped with a control panel with 6'' high-resolution colour touch-screen graphic display and easy to use multitasking software that guides the operator step by step through menus and sub-menus and allows to program in an easy and intuitive way all the parameters including the volumes of reagents such as sodium hydroxide, water, boric acid and the regulation of steam production to carry out distillations and titrations in automatic mode.
Excellent usability
Flexible, versatile and multi-language
Intuitive data entry and programming
Unlimited library with all the analyses
Data export in .xls, .txt, .csv (according to LIMS) also on USB key
Instantaneous reporting
Direct access to the archive from a remote PC in real-time without any download
UDK 169 software is also able to control the AutoKjel autosampler when high productivity is required.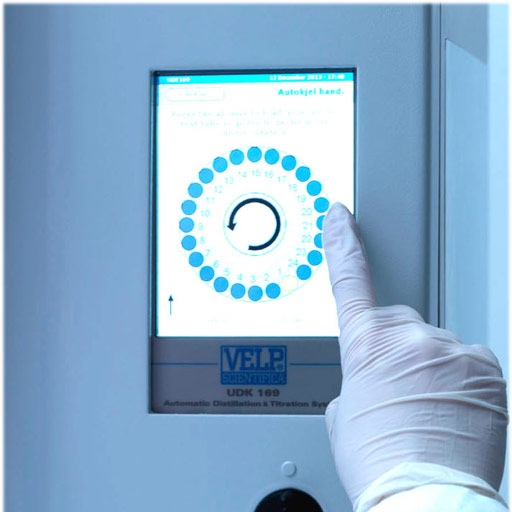 Multitasking Software
The automatic Kjeldahl analyzer UDK 169 is the top of the range model offering the ultimate in capabilities including colorimetric titration, as recommended by the AOAC.
The UDK 169 colorimetric titration is based on precise chemical reactions with indicators. VELP integrated titrator works by dosing an acidic titrant solution to the boric acid containing the ammonia distilled from the sample. This titration process results in a color change that is evaluated by the system.
calibration-free
maintenance-free
not sensitive to volume and external light
automated, for maximum simplicity and security
UDK 169, the most reliable titration system in the Kjeldahl analysis!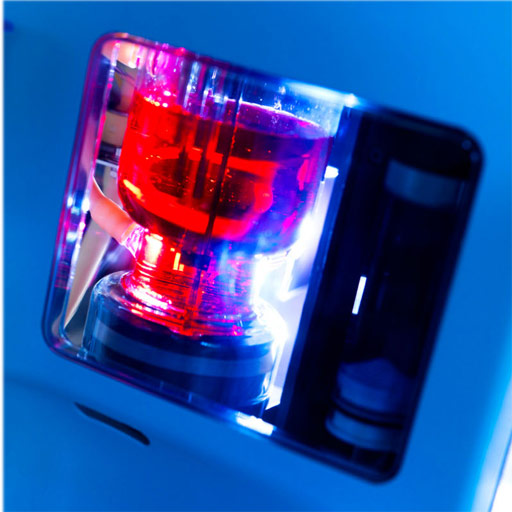 Colorimetric Titration
TEMS™ Technology
TECHNICAL DATA
| | |
| --- | --- |
| STRUCTURE: | Corrosion-resistant technopolymer |
| DISPLAY: | 6" color touch screen |
| DELAY TIME (DEVARDA ALLOY ANALYSIS) | 0 – 99 min |
| PROTOCOL LIBRARY: | 55 methods: 31 pre-installed + 24 customizable |
| REPRODUCIBILITY (RSD): | ≤ 1 % |
| RECOVERY: | ≥ 99.5 % at nitrogen levels between 1 and 200 mg N |
| DETECTION LIMIT: | ≥ 0.1 mg N |
| ANALYSIS TIME: | from 4 minutes (including titration) |
| SODIUM HYDROXIDE ADDITION: | automatic |
| WATER ADDITION: | automatic |
| BORIC ACID ADDITION: | automatic |
| SODIUM HYDROXIDE VOLUME: | 0 - 150 ml |
| WATER VOLUME: | 0 - 200 ml |
| BORIC ACID VOLUME: | 0 - 100 ml |
| DISTILLATION AND TITRATION RESIDUES REMOVAL: | automatic |
| STEAM FLOW REGULATION: | from 10 to 100 % |
| TAP WATER CONSUMPTION: | from 0,5 l/min at 15 °C – from 1 l/min at 30 °C |
| CONNECTIONS: | Ethernet, 2 x USB and RS232 for PC, printer, mouse, pen drive, balance |
| ON-BOARD ARCHIVE FOR DATA STORAGE | Yes |
| POWER: | 2200 W |
| WEIGHT: | 31 kg / 68.3 lb |
| DIMENSIONS (WXHXD): | 385x780x416 mm (15.2x30.7x16.4 in) |