KS 1000 Scrubber
Designed to neutralize toxic fumes produced during mineralization and safeguard lab operators without requiring any connection to tap water.
KS 1000 Scrubber
Maximum safety for your laboratory
The KS 1000 Scrubber is engineered to safeguard the laboratory environment and the health of the operators by eliminating exposure to harmful acid fumes produced during the Kjeldahl digestion or other processes.
The KS 1000 Scrubber effectively neutralizes corrosive and toxic gases in 2 steps:
Dilution: in the right tank, reaction gases flow into a water solution, where they are effectively dissolved. This step allows for trapping even part of the sulfur dioxide produced during digestion.
Neutralization: in the left glass tank, reaction gases are neutralized in a sodium hydroxide solution. Thanks to a wide contact surface between gas and liquid, the KS 1000 Scrubber achieves maximum neutralization efficiency.
In specific applications, an optional activated carbon filter can be used to absorb odors produced during oxidative mineralization.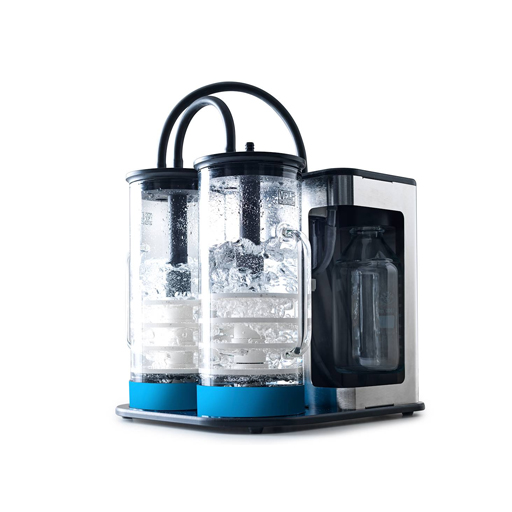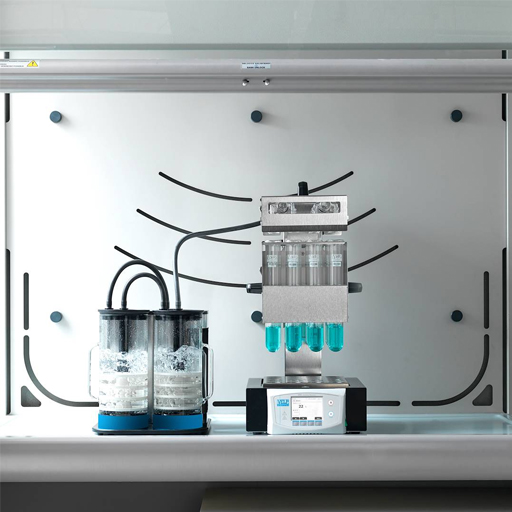 Space saving and ease-of-use
Optimizing the workspace in the laboratory is crucial. The KS 1000 Scrubber perfectly complements VELP's compact semi-automatic and automatic digesters, fitting seamlessly into the fume hood for an optimized working environment.
The KS 1000 Scrubber is compatible with both the DK Series and the DKL Series of Kjeldahl digestion units.
An intuitive user interface, conveniently placed on top of the instrument, simplifies operations. With 4 adjustable suction power levels, laboratory operators have control over their specific requirements.
High resistance, no connection to tap water
The KS 1000 Scrubber does not require any tap water connection, freeing laboratories from water supply dependencies and potential pressure fluctuations.
Carefully selected materials ensure durability even in the most demanding conditions and reduce maintenance costs. Tanks made of glass and connection tubes constructed with Viton offer superior performance and increased resistance. The eight punctured discs contribute significantly to achieving maximum neutralization efficiency.
The innovative design allows for easy access to all components, facilitating quick and effortless cleaning and maintenance.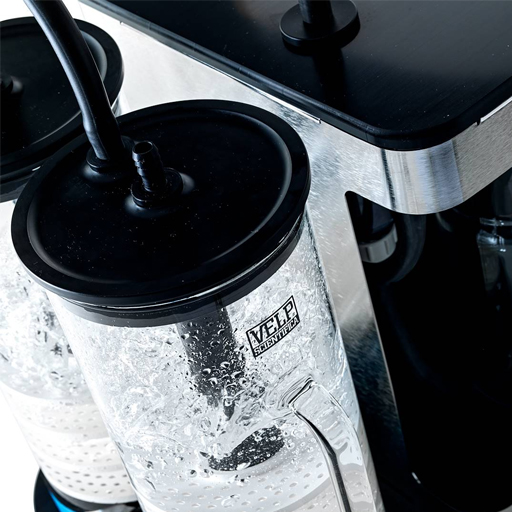 KS 1000 Scrubber
| | |
| --- | --- |
| CONSTRUCTION MATERIAL | Metal structure and PVC components |
| WORKING IN CONTINUOUS | Admitted |
| FLOW REGULATION | Up to 25 l/min |
| SYSTEM SUCTION CAPACITY | Adjustable; down to 200 mbar abs |
| CAPACITY OF GLASS TANKS | 3.5 L |
| POWER INPUT | 130 W |
| CURRENT CONSUMPTION | 500 mA |
| WEIGHT | 11 Kg (24.3 lb) |
| DIMENSIONS (WXHXD) | 315x335x360mm (12.4x13.2x14.2 in) |