Congélateurs à température ultra basse
The ABS Ultra Low Temperature Freezer delivers rich features and benefits for the most demanding cold storage applications.
Designed to utilize standard racks, this unit offers high efficiency with low noise by utilizing two high efficiency compressors that keep decibel levels low, while still having 300 BTUh reserve capacity.
The interior of the unit features a triple gasket seal, vacuum relief port, five double walled insulated doors and 5 ½ - 6" of Urethane insulation in critical areas.
Units are made in the USA and are UL and C-UL listed.
Features
Control Center
Large LCD control panel
Oversized LED temperature display
Password protected
Ergonomic Door Handle
Easy one-hand open & close
Key lockable for sample security
Diagnostic Capabilities
RS-232 accommodates downloading of event logs
External Monitoring
4-20mA output
Remote alarm contacts
Compatible with external alarms and monitoring systems
Optional chart recorder
Added Sample Security
21 audible & visual alarms
Voltage booster to protect the compressor during periods of low voltage
Battery backup for alarms
Rear access port for central building alarm system
Reserve Capacity with High Efficiency & Low Noise
Two high efficiency compressors
300 BTUh reserve capacity
Low decibel levels
User Friendly Maintenance
Easy to access and clean condenser filter
Low profile casters with locks
Triple Seal Gasket
Reduces frost & ice build-up
Maximum protection for sensitive samples
Vacuum Relief Port
Eases door openings without sacrificing superior seal
Accessible for cleaning
5 ½" to 6" Thick Urethane Insulation
Reduces power consumption while improving temperature performance
Five Individual Compartments with Adjustable Shelves
Gain maximum versatility withoutsacrificing temperature performance
Designed to utilize standard racks
Five Double Wall Insulated Inner Doors
Reduces cold air loss and improves temperature recovery after door openings
Better temperature uniformity
Advanced & configurable control
Easy to use, multi-function control is password protected, and monitors 24 functions and conditions.
Intuitive Interface
Easy to follow prompts simplify changing set points, calibration and accessing diagnostics.
Simple to Troubleshoot
The control system monitors and records all specified conditions up to 4,000 events. This history can be downloaded for rapid assessment of any alarm.
Precise temperature
100% Precision Control for your sensitive specimen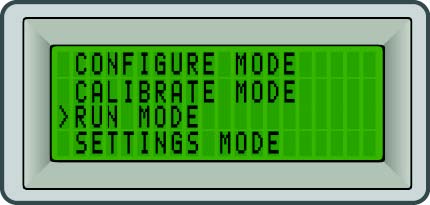 Configure
Ring-back delay
Password security (Access code)
LCD contrast
Run battery test
Battery backup
Sample
Calibrate
The owner's manual includes detailed calibration information and instructions.
Run
Version details (control)
Condenser temperature.
Heat exchanger temperature
Ambient temperature
Control temperature
Line voltage
Cycle period
Battery life
Settings

Set time
Set date
Access code (status message)
High alarm
Temperature set
Low alarm
Functions & Conditions
High control probe temperature
Low control probe temperature
Door is ajar
Power failure — loss of AC input voltage
Power failure — loss of 12V power supply
Incorrect power connected
High ambient temperature
Low battery voltage
High stage system failure
Low stage system failure
Condenser air flow alarm
Low voltage alarm
High voltage alarm
Control probe failure
Heat exchanger probe failure
Condenser probe failure
Ambient probe failure
Sample probe failure (if installed)
Control probe disconnected
Heat exchanger disconnected
Condenser probe disconnected
Ambient probe disconnected
Sample probe disconnected (if installed)
Failed battery test
21 Audible & Visual Alarms
Ensure sample security
Extend freezer life by notifying user of:
High Temp Alarm
Low Temp Alarm
AC Line Failure
12V PS Failure
Incorrect Power
High Ambient Temp
Low Battery
HS System Failure
LS System Failure
Air Flow Problem
Low Line Voltage
High Line Voltage
Control Probe Failure
Heat Exchanger Probe Failure
Sample Probe Failure
Ambient Probe Failure
Line/Boost Voltage Sensing
Probe Unplugged
Failed Battery Test
Initializing Error
Door Open
Power to Cool


Five sides of direct contact copper evaporator tubes secured with steel tabs

Strength to Last

Steel, double walled cabinet
Double walled inner doors
Triple contact gasket
6" of urethane insulation in critical areas

Designed to Standardize Your Lab
Easy Access

One-step filter access
Removable sides, rear and front panels
Storage
Inventory racks will store sixteen (16) 2" boxes arranged four boxes high by four boxes deep or twelve (12) 3" boxes arranged three boxes high by four boxes deep. Rack dimensions are 8-7/8"H x 5-1/2"W x 22-1/4"D including the handles on the front and back of the rack.
Box Capacity
2" Boxes
320
400
480
3" Boxes
240
300
360
# of Racks
20
25
30
Racks/Shelf
4
5
6
Model Number
AM115V1786
AM230V1786
AM115V2186
AM230V2186
AM230V2586
Capacity (cu. ft.)
17
21
25
Temperature Range
-50°C to -86°C
-50°C to -86°C
-50°C to -86°C
Dimensions exterior (HWD) inches
78.5 x 37.6 x 36.3
78.5 x 43.3 x 36.3
78.5 x 49 x 36.3
Dimensions interior (HWD) inches
50 x 23.4 x 23
50 x 29.1 x 23
50 x 34.8 x 23
Inner doors
5 insulated
5 insulated
5 insulated
Security
All models feature key lockable door & pass code protectable control
Compressors
½ HP x ½ HP cascade
½ HP x ½ HP cascade
½ HP x ½ HP cascade
Insulation
5.5" to 6" FIP urethane
5.5" to 6" FIP urethane
5.5" to 6" FIP urethane
Door gasket
3-point silicone sealing
3-point silicone sealing
3-point silicone sealing
BTU rejection
2150
2370
2580
Shipping weight
700
780
855
Electrical
115v/230v
115/230v
230v
Breaker requirement
115v / 20 amps dedicated
230v / 15amps dedicated
115v / 20 amps dedicated
230v / 15amps dedicated
230v / 15amps dedicated
Plug
115v / NEMA
230v / NEMA 6-15
230v / NEMA 6-15
Agency listings
UL 471
UL 471
UL 471
Performance
Average stability
2°C
2°C
2°C
Average uniformity
±4.5°C
±4.5°C
±4.5°C
Reserve capacity
300 BTUh @ 25°C
300 BTUh @ 25°C
300 BTUh @ 25°C
Warm-up time
-80°C to -50°C in 5 hrs
-80° to 0°C in 12 hrs
-80°C to -50°C in 5 hrs
-80° to 0°C in 12 hrs
-80°C to -50°C in 5 hrs
-80° to 0°C in 12 hrs
Average energy consumption
15 kW Hour/day
16.5 kW Hour/day
18 kW Hour/day
Sound pressure level
55 - 65 db A scale @ 5 feet depending upon location and measurement testing