Sterile sampling bags
LABPLAS - TWIRL'EM ( EFR-3070 - EFR-1015 )
Safety Tabs - Printed - Closure with 1 round wire & 1 flat wire
These sterile sampling bags with their built-in secure closure tabs are ideal for the shipping and storage of all forms of sample material.
TWIRL'EM® Sterile Sampling Bags provide a secure, contaminant free pliant container that ensures dependable analysis results. You can count on TWIRL'EM® products as a proven, economical and efficient way to collect, contain and carry samples.
Maximum bag mouth opening to facilitate insertion of sample;
Sterility confirmation documentation available in every box;
Bags accommodate solid, semi-solid and liquid material;
All sterile sampling bags are also R-NASE, D-NASE and Pyrogen free;
Product meets USDA and ACIA industry standards and is made with FDA-compliant material.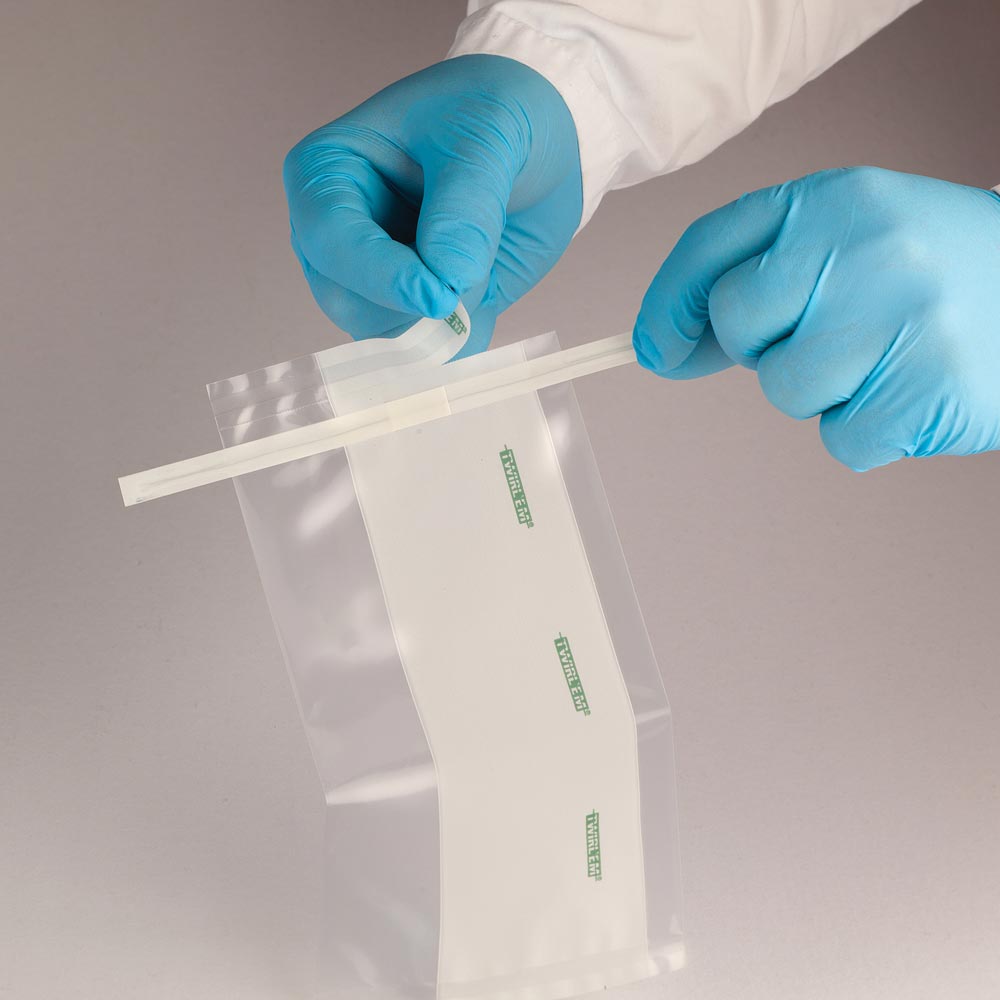 Step 1
TEAR OFF THE TOP OF THE BAG ALONG THE PERFORATIONS;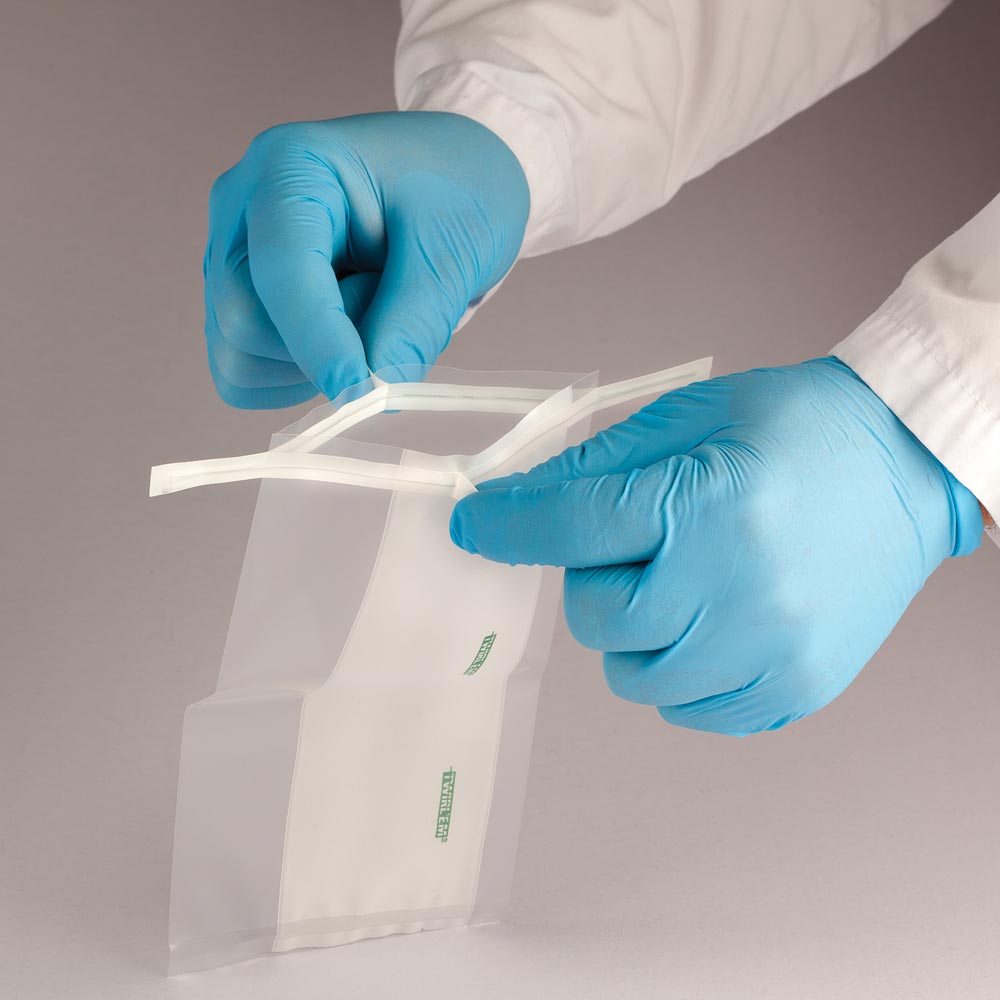 Step 2
USE PULL-TABS TO PULL OPEN THE BAG;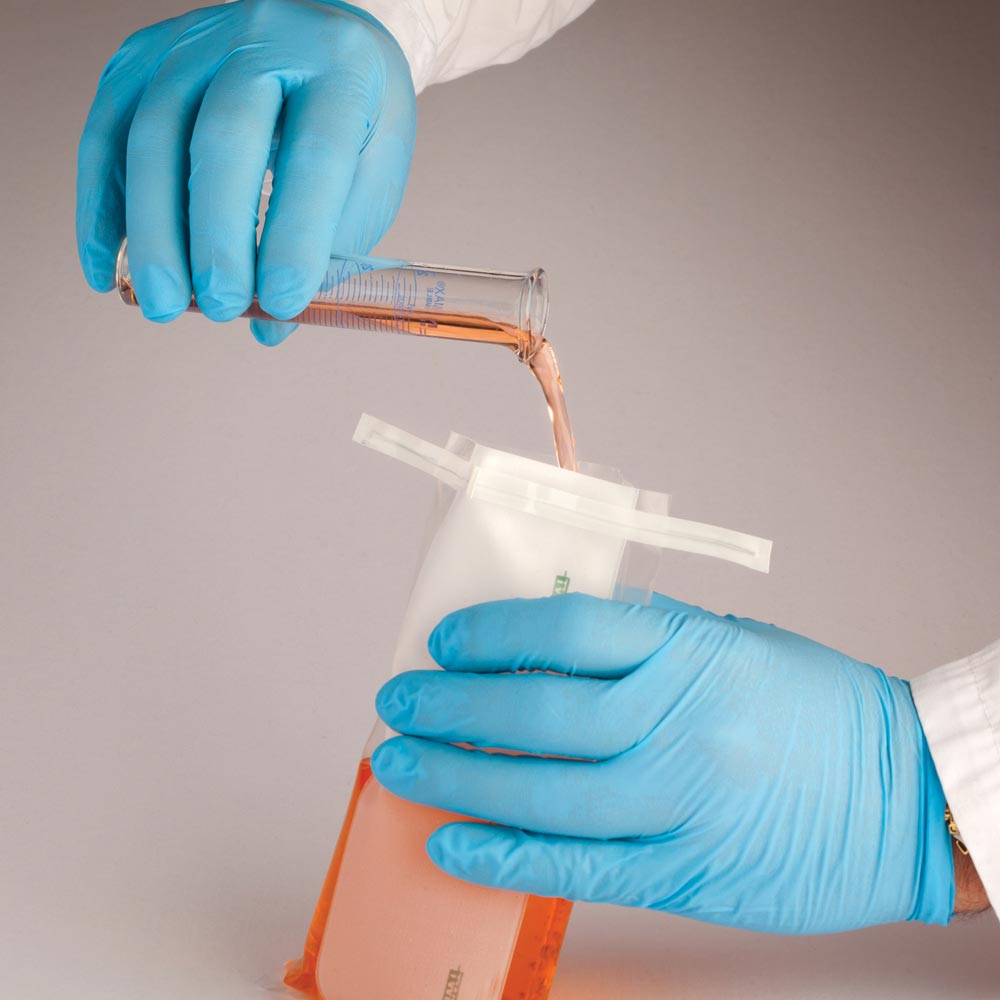 Step 3
PLACE SAMPLE IN BAG;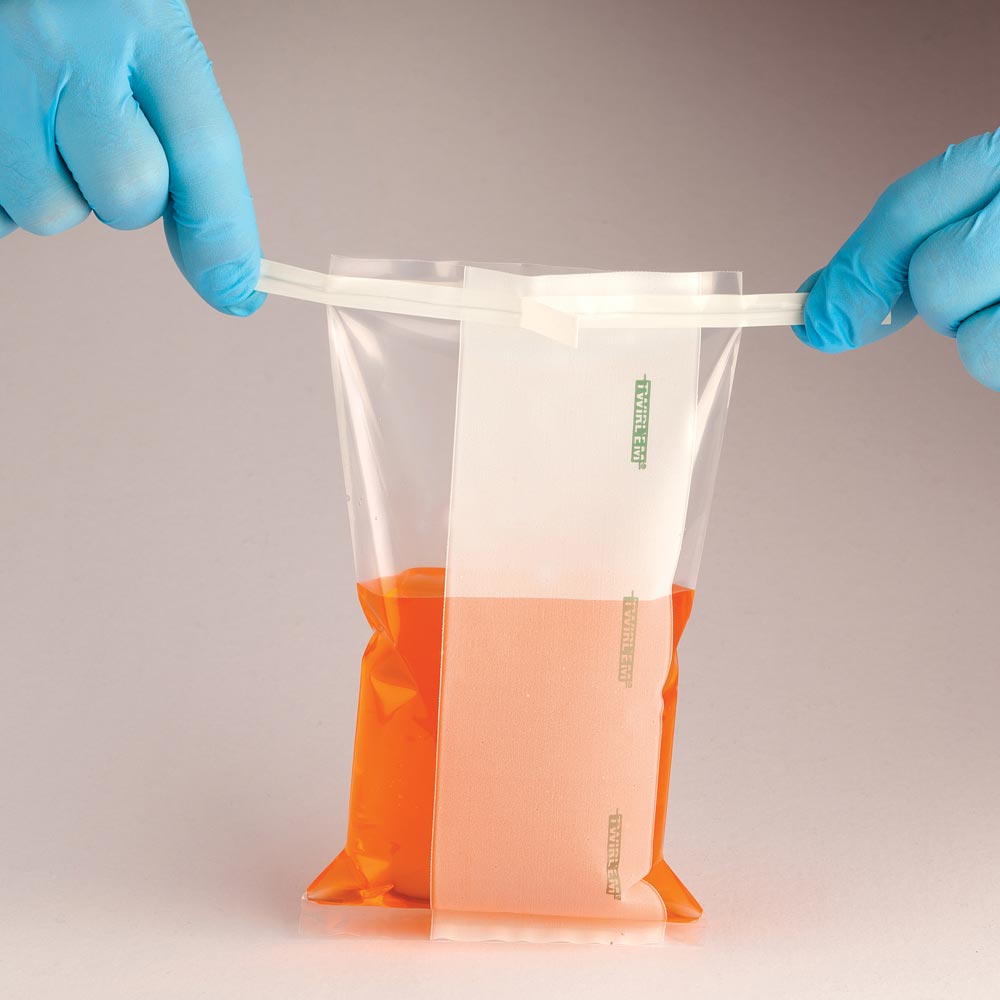 Step 4
HOLD BAG BY WIRE ENDS AND TWIRL TO CLOSE;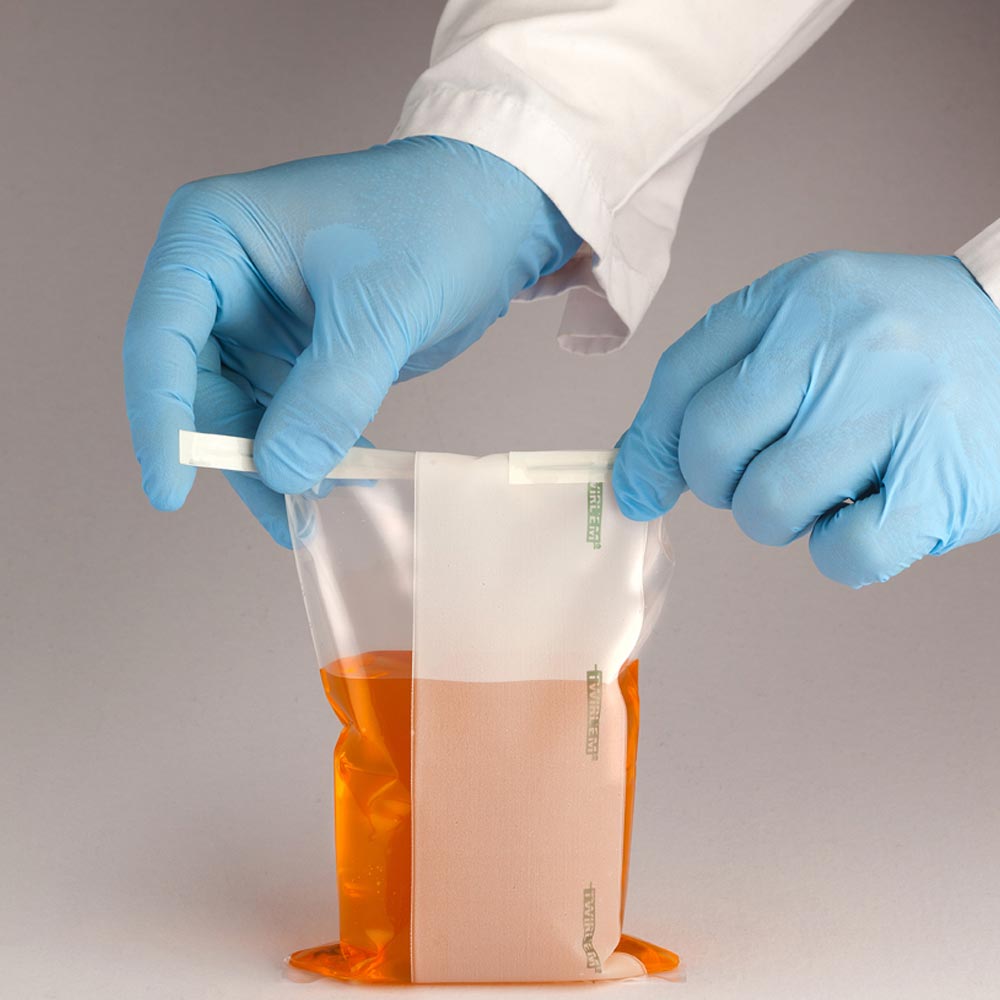 Step 5
FOLD BOTH WIRE ENDS ONTO THE BAG TO PROVIDE AIR-TIGHT AND LEAK-PROOF CLOSURE.
Safety Tabs - Printed - Closure with 1 round wire & 1 flat wire
| | | | | | | | |
| --- | --- | --- | --- | --- | --- | --- | --- |
| CODE | MIL. IN | MICR. | IN X IN | MM X MM | OZ | ML | PACKAGING |
| EFR-3070 | 2.5 | 63 | 3 x 7 | 76 x 178 | 4 | 130 | Cs/1000 (2x500) |
| EFR-4590 | 2.5 | 63 | 4.5 x 9 | 114 x 229 | 22 | 450 | Cs/1000 (2x500) |
| EFR-5590 | 3.0 | 76 | 5.5 x 9 | 140 x 229 | 22 | 650 | Cs/1000 (2x500) |
| EFR-5512 | 3.0 | 76 | 5.5 x 12 | 140 x 305 | 36 | 1080 | Cs/1000 (2x500) |
| EFR-7012 | 3.0 | 76 | 7 x 12 | 178 x 305 | 55 | 1650 | Cs/1000 (4x250) |
| EFR47012 | 4.0 | 101 | 7 x 12 | 178 x 305 | 55 | 1650 | Cs/1000 (4x250) |
| EFR-1012 | 4.0 | 101 | 10 x 12 | 254 x 305 | 76 | 2250 | Cs/1000 (4x250) |
| EFR-1015 | 4.0 | 101 | 10 x 15 | 254 x 382 | 135 | 4000 | Cs/1000 (4x250) |