Portable Combustion Analyzer
The Bacharach PCA®3 is the perfect tool for service technicians and boiler contractors who need to ensure safe operating conditions, determine combustion efficiency and perform emissions testing
Features & benefits:
Full color, multilingual graphic display with backlighting, zoom display and dimming mode
Sturdy metal gas and draft connectors
Measures up to 4 gases simultaneously
Exclusive B-Smart® field-replaceable sensors reduces downtime and calibration costs
Ten different fuels – ability to load custom fuels
Automatic CO over-range protection
Measures and displays flue gas oxygen, carbon monoxide, stack temperature, combustion air temperature, draft and differential pressure
Loss and efficiency are calculated from standard heat-loss calculations or using the Siegert formula for Europe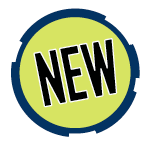 NOx reading from NO+NO2 or calculated from NO only
Bacharach's all new PCA®3 is the definitive combustion and emissions analyzer that enables fast and accurate measurement for on-demand or semi-continuous sampling of light industrial, institutional, commercial and residential furnaces, boilers and appliances. Exclusive B-Smart® plug-and-play sensor technology makes calibration as simple as pushing a button.
Powerful and easy to use!
The Bacharach PCA®3 is the perfect tool for service technicians and boiler contractors who need to ensure safe operating conditions, determine combustion efficiency and perform emissions testing. This lightweight handheld combustion and emissions analyzer directly measures and displays Flue Gas Oxygen (O2),Carbon Monoxide (CO),Stack Temperature, Draft, Differential Pressure, Combustion Air Temperature and optionally measures and displays Nitric Oxide (NO),Nitrogen Dioxide (NO2) and Sulfur Dioxide (SO2). The PCA®3 simultaneously calculates and displays Combustion Efficiency (EFF),Excess Air (EA),Carbon Dioxide (CO2),NOx and Oxygen reference values. Plus, the PCA®3 performs combustion calculations for ten different fuels and can measure 4 gases simultaneously from a choice of up to 6 field-upgradable electrochemical sensors. With its large, vibrant color display, reading combustion and emissions test results in any work environment has never been easier!
Powerful and easy to use!
Measurement Ranges
European Version
North American Version
Primary/Ambient Air Temperature
-20 o to 537 o C
-4 o to 999 o F
Stack Temperature
-20 o to 1200 o C
-4 o to 2192 o F
Oxygen
0.1 to 20.9%
0.1 to 20.9%
Carbon Monoxide (H 2 Compensated)
0 to 4,000 ppm
0 to 4,000 ppm
Carbon Monoxide (High Range)
4,001 to 20,000 ppm
4,001 to 20,000 ppm
Nitric Oxide
0 to 3,000 ppm
0 to 3,000 ppm
Nitrogen Dioxide
0 to 500 ppm
0 to 500 ppm
Sulfur Dioxide
0 to 5,000 ppm
0 to 5,000 ppm
Pressure
+/- 179 mB
+/- 72 inwc
Calculated Ranges
Combustion Efficiency
EFF 0.1 to 100.0%
ETA 0.1 to 112.0%
(Fuel Dependent)
0.1 to 100.0 %
Stack Loss
qA 0.1 to 100.0%
----
Excess Air
Lambda 1 to 9.55%
1.0 to 250%
Carbon Dioxide
0 to Fuel Dependent Maximum
0 to Fuel Dependent Maximum
NOx (NO + NO2 )
0 to 3500 ppm
0 to 3500 ppm
NOx (Calculated from NO)
0 to 3500 ppm
0 to 3500 ppm
NOx Referenced to %O2
0 to 9999 ppm
0 to 9999 ppm
CO Referenced to % O2
0 to 9999 ppm
0 to 9999 ppm
NO Referenced to % O2
0 to 9999 ppm
0 to 9999 ppm
NO2 Referenced to % O2
0 to 9999 ppm
0 to 9999 ppm
SO2 Referenced to % O2
0 to 9999 ppm
0 to 9999 ppm
CO/CO2
0.0001 to Fuel Dependent
Maximum
----
Selectable Fuels:
Natural Gas
Natural Gas
KOKS
Oil #2
LEG
Oil #4
Propane
Oil #6
Oil #2
Propane
Oil #6
Coal
Coal
Wood
BioFuel
Kerosene
LPG
Bagasse
Butane
Digester Gas
Accuracy
Oxygen
+/- 0.3% O 2 (Flue Gas)
Stack Temperature
+/- 2 o C between 0 o to 124 o C
+/- 4 o F between 32 o to 255 o F
+/- 3 o C between 125 o to 249 o C
+/- 6 o F between 256 o to 480 o F
+/- 4 o C between 250 o to 400 o C
+/- 8 o F between 481 o to 752 o F
Primary/Ambient Air Temperature
+/- 1 o C between 0 o to 100 o C
+/- 2 o F between 32 o to 212 o F
Pressure/Draft
+/- 0.05 mB between -2.49 to 2.49 mB
+/- 0.02 inwc between -1 to 1 inwc
+/- 2% Reading between – 24.9 to 24.9 mB
+/- 2% Reading between -10 to 10 inwc
+/- 3% Reading between -100 to 100 mB
+/- 3% Reading between -40 to 40 inwc
CO
+/- 5% of reading or 10 ppm in the range of 0 to 2000 ppm CO
+ 10% of reading in the range of 2001 to 4000 ppm
NO
+/- 5% of reading or 5 ppm whichever is greater in the range of 0 to 2000 ppm NO
NO2
+/- 5% of reading or 5 ppm whichever is greater
SO2
+/- 5% of reading or 10 ppm whichever is greater in the range of 0 to 2000 ppm SO2
Dimensions
22.9 cm x 7.6 cm x 6.3 cm
9" x 3" x 2 ½"
Weight
0.6 kg (w/batteries)
1.4 lbs (w/batteries)
Body Materials
Durable ABS Housing/Rugged Rubberized Over-molding and Protective Boot w/Magnet
User Interface
Full Color Graphic Display (320 x 240 pixels),Optional Infrared Printer
Operating Temperature Range
0 o to 40 o C
32 o to 104 o F
Operating Humidity Range
15-90% RH Non-condensing
Power
4 AA Alkaline Batteries
Optional Universal AC Adapter (100 to 240 Volts at 47 to 63 Hz)
Battery Life
Minimum of 10 Hours of Operation
Approvals
CE Mark • EN 55011, EN 50270, CE Mark, EN 50379-2