Multiparameter System for Water Quality
RENTAL ONLY
Eureka Environmental has thousands of Manta Multiprobes in the field used for a myriad of applications.
Our valued customers include federal, tribal, state and local environmental agencies; respected educational institutions and consulting groups. We back each of our instruments with a two year warranty. Use the Manta2 as an unattended data logger with the optional battery pack or use Erueka's Amphibian field display for spot checking or profiling. Connect to our Eagle Eye telemetry system for real-time water to web monitoring or to other data collection systems. Our water quality specialists carefully review your monitoring application prior to making equipment recommendations to ensure that you receive exactly what's needed for your project. Unlimited phone support is available to help get you up and running quickly.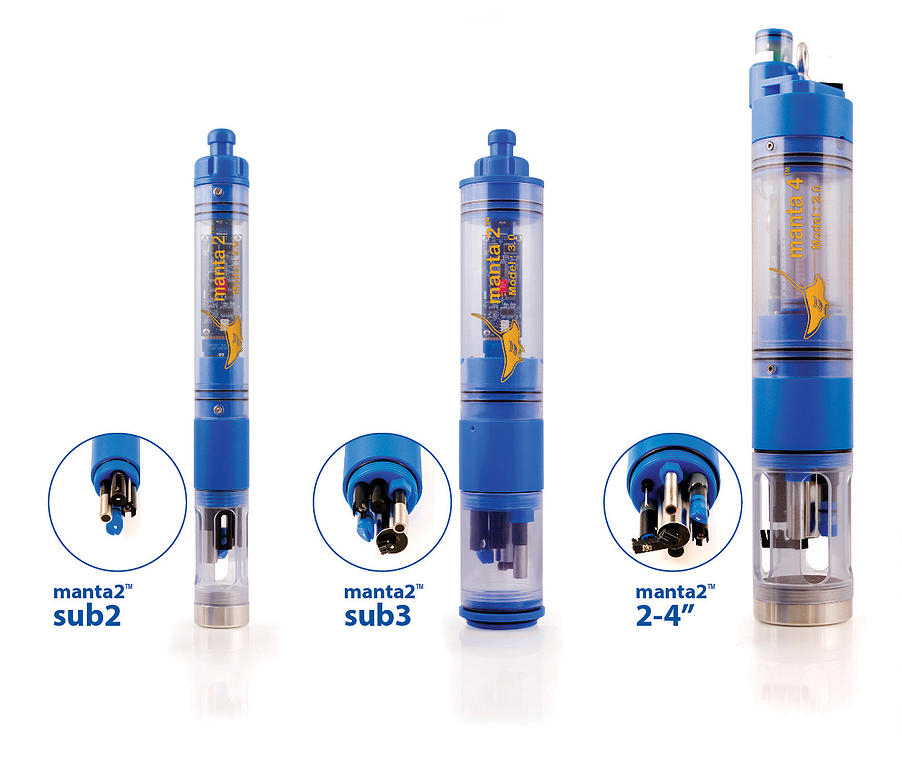 Features:
Easy to use
Intuitive software
Extremely reliable
Lowest maintenance costs
Robust construction
Quick LED diagnosis
USB data transfer
Sizes from <2" to 4" OD
24 parameters available
Optional battery pack
Real time data collection
RS232 or SDI-12 Communication
Telemetry - data to web
Windows based field display
Models:
The Manta2 Multiprobe is available in 6 different models -each configured to meet your specific needs.

Sub2-ODO
Comes standard with 6 sensors in less than a 2" diameter housing. Includes Optical Dissolved Oxygen, Temperature, pH, Specific Conductance, ORP and Depth.

Manta2 - 2.0
Supports up to 3 sensors. Most popular configuration is the CTD (Conductivity, Temp, and Depth).

Manta2 - 2.5
Supports up to 5 sensors depending on sensor selection.

Manta2 - 3.0
Supports up to 7 sensors depending on sensor selection.

Manta2 - 3.5
Supports up to 10 sensors depending on sensor selection.

Manta2 - 4.0
Supports up to 14 sensor depending on sensor selection.


Site-To-Site Profiling:
Easy to use site-to-site monitoring
• Same user interface for field display and PC
• Windows based field PC or low cost Android tablet or smartphone options
• Save separate folders for individual sites
• Easy sync data download to PC
Unattended Logging:
All manta2 models include easy-to-use unattented logging capability
Internal or external battery packs powered with field replaceable alkaline batteries
Transparent housing with LED indicators confirms that probe is in logging mode
4 MB memory - over 1,000,000 logged readings
Telemetry:
Turn-key solution
Real time data collection
Intuitive web-based interface
Smart alerts
Built-in GPS mapping
Secure data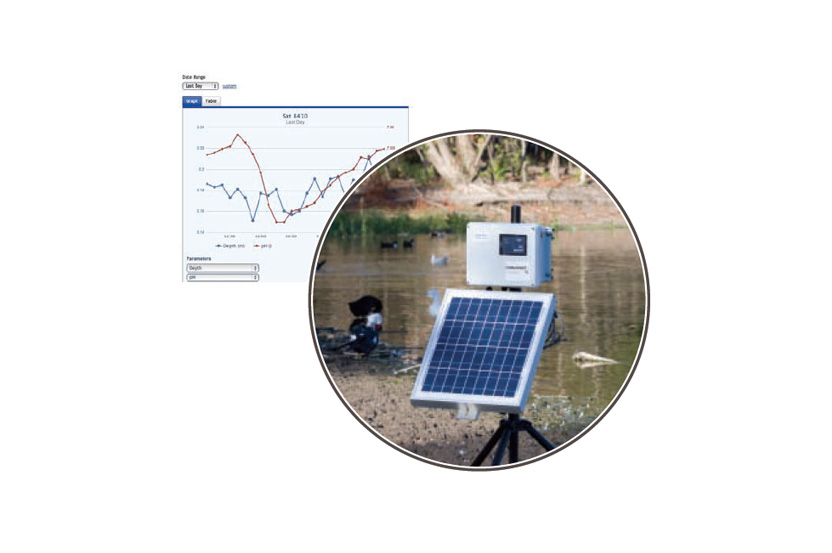 Specifications: