Wireless Temperature and Humidity Data Loggers
TR-72wb - Temperature: 0 to 55°C - Humidity: 10 to 95%RH
TR-72wb-S - Temperature: -25 to 70°C - Humidity: 0 to 99%RH
Capable of measuring, displaying and recording temperature and humidity.
The TR-72wb uses a wireless LAN access point to auto-upload recorded data and warning notifications to our free cloud-based "T&D WebStorage Service" or your Windows PC running the "T&D Data Server" software. Use our mobile app "T&D Thermo" to check data from your smartphone or tablet and use Bluetooth communication to make settings and download recorded data. To make settings from and download data via USB to a PC, use our Windows software "TR-7wb/nw for Windows". Our Windows software "T&D Graph" makes it easy to view and analyze data from your PC.

Bringing your data closer to you!
Three ways to access your data logger
Easy to access Data andMake Logger Settings
1. Via Cloud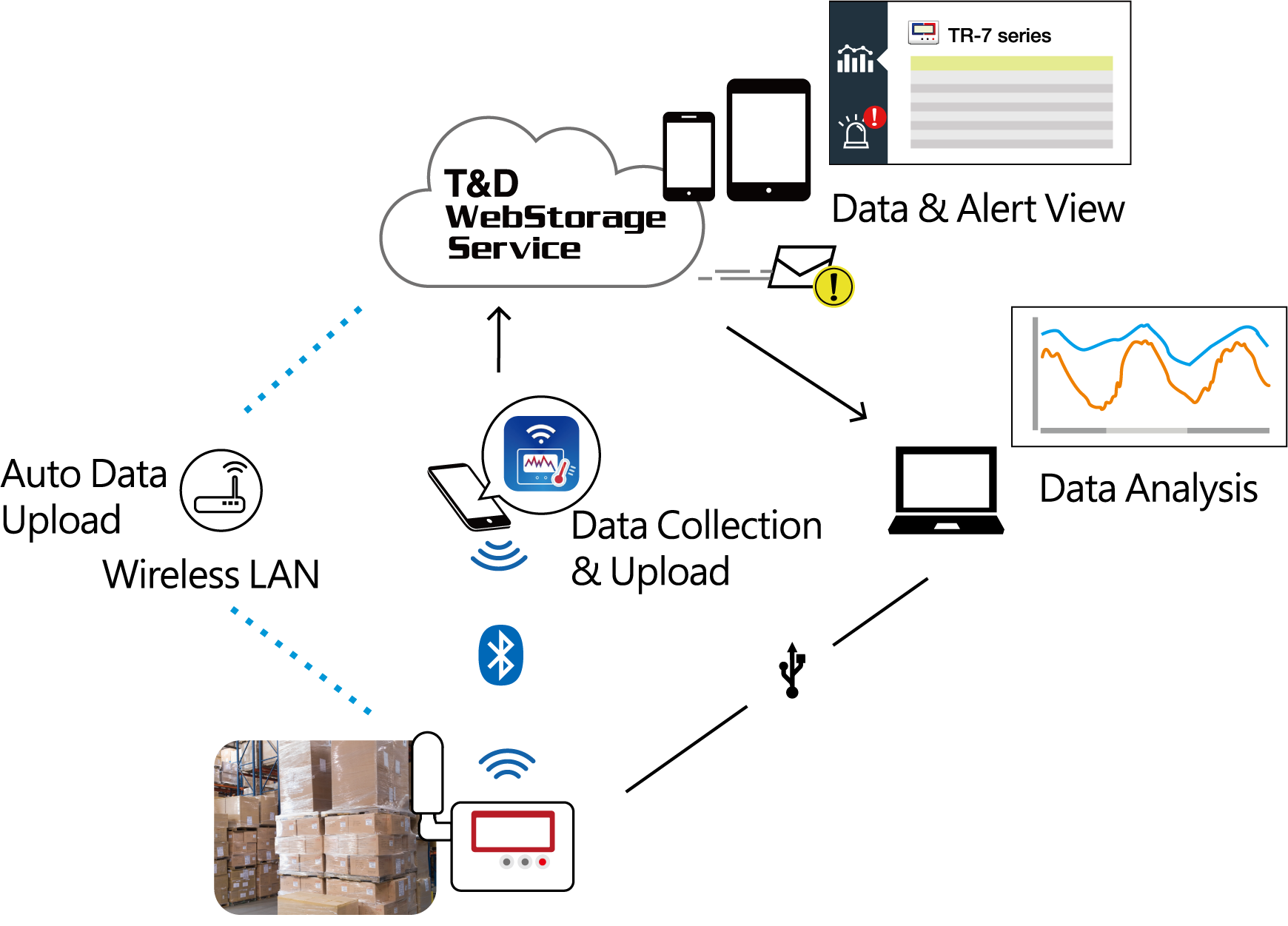 2. Via PC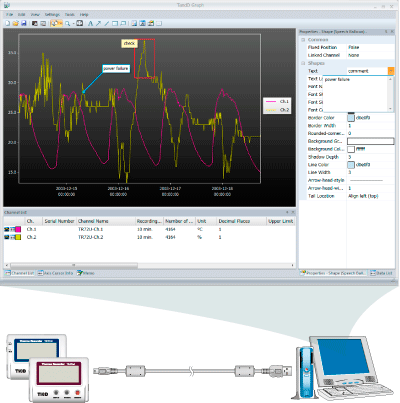 3. Via Direct Communication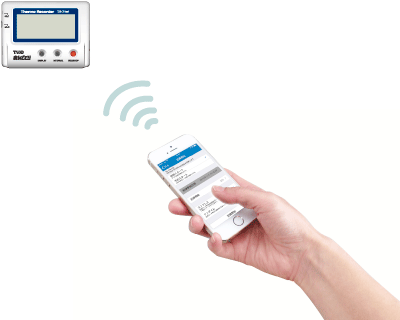 Data Logger for Cloud Storage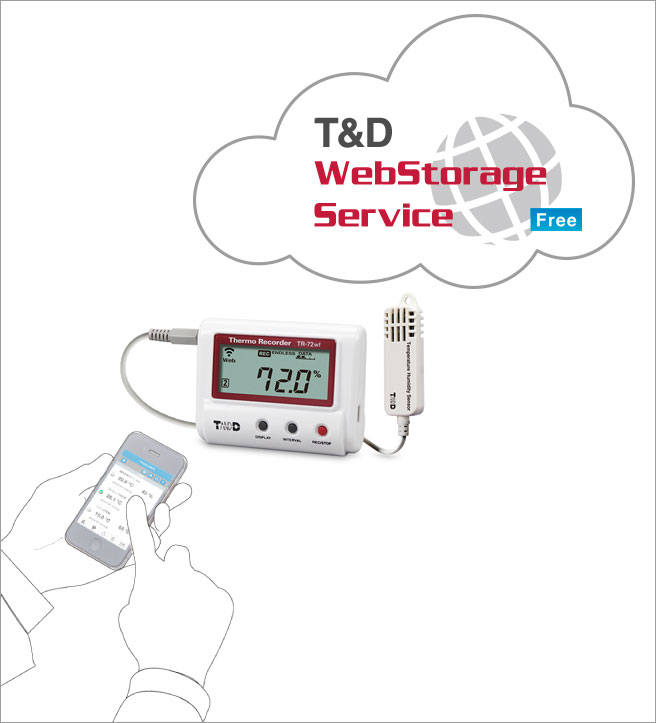 Measurement Channels
Temperature 1ch, Humidity 1ch (External)
Measurement Range

TR-72wb

Temperature: 0 to 55°C
Humidity: 10 to 95%RH

TR-72wb-S (High-Precision)

Temperature: -25 to 70°C
Humidity: 0 to 99%RH (-20°C~70°C)

Accuracy

TR-72wb-S (High-Precision)

±0.3°C, ±2.5%RH

LCD Display
Measurements, Battery Life Warning, etc.
Logging Capacity
8,000 data sets
Recording Intervals
15 choices from 1 sec. to 60 min.
Recording Mode
Endless/Onetime
Comm Interfaces
Wireless LAN, USB
Warning Notifications
E-mail, Software/Browser
Power
AA Alkaline Battery x 2, AC Adaptor
Operating Environment
Temperature: -10 to 60°C
Humidity: 90%RH or less (no condensation)
Dimensions
H:58mm × W:78mm × D:26mm
Waterproof Capacity
None
Battery Life
Approx. 10 days to 1.5 years
Accessories
Temperature-Humidity Sensor, AA Alkaline Battery (LR6),etc.