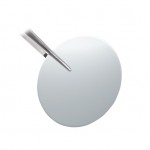 Model : 760217
Individual sleeves
Pack of 1000
---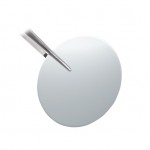 ---
Ahlstrom offers gridded sterile membranes packed individually specifically designed to save time when performing colony counting and microbiological quality control.


For diverse applications
Particle retention and collection
Sterile filtration of solutions
Microbiological applications for cell growth and colony counting
Particulate analysis
Air monitoring applications
Microbiological analysis of potable and waste waters
Cellulose Nitrate
Set standard in both analytical and microbiological filtration. Available in a wide range of pore size and is well suited for microbial analysis in water, food and beverage application in the pH range 4-8. Maximum thermal stability: 130°C.
Grid: White / Black Grid
Pore Size: 0.45 μm
Membrane Diameter (mm): 47
Available in individual sleeves (1000) or in a dispenser strip (3X300). The dispenser strip is usable in standard equipment from various manufacturers.