Accessories for zone samplers
Burkle - 5317-0030, 5317-0033, 5317-0011, 5317-0010, 5317-0001
Accessories for zone samplers
Quali-Paper
For emptying the collected samples. Quali-paper is free from fibres and lint.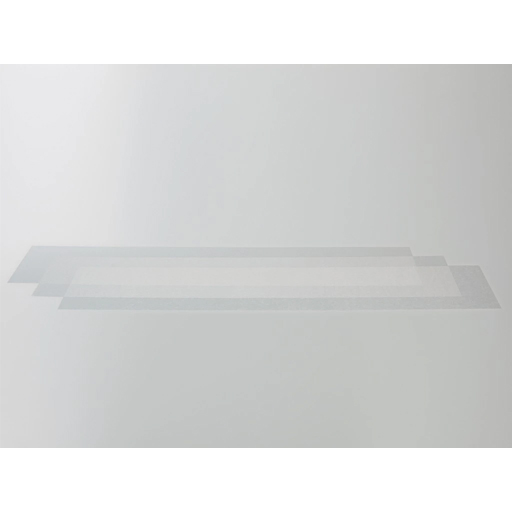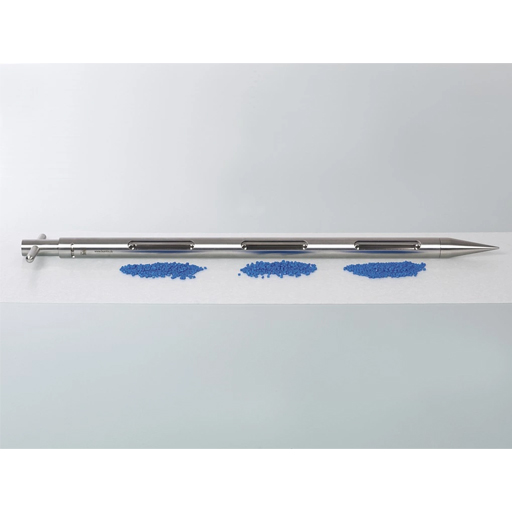 Sealing sleeves
Sealing sleeves made of PP/PVC, sterilisable, they seal individual chambers when filling, emptying or transporting. The sealing sleeves are easy to slide on and they automatically clip into position.
* Suitable for use with foodstuffs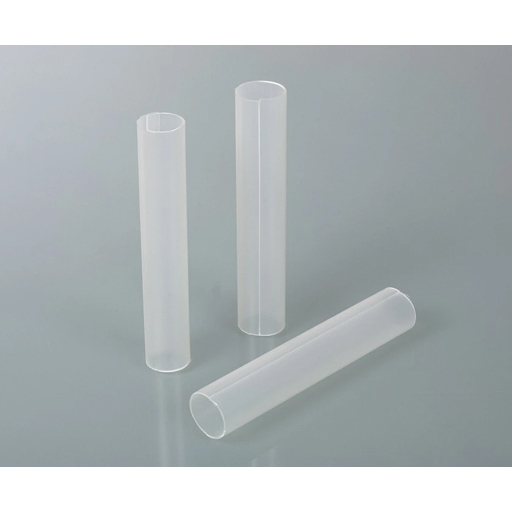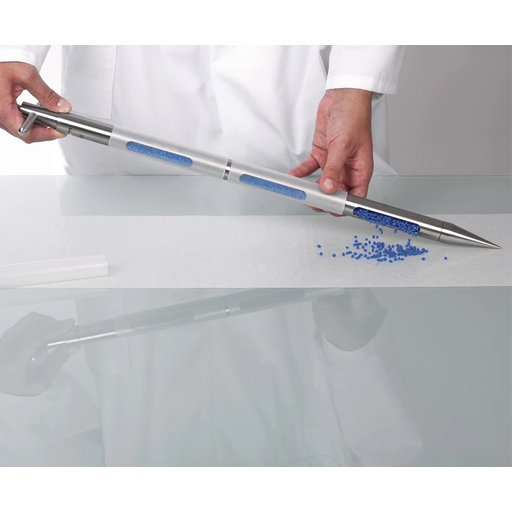 Emptying device
Emptying the multi-collector chambers separately can take place via Quali-Paper or the sealing sleeves. It is more comfortable and even faster with the emptying stand. The samples in the collection chambers can be emptied directly into the sample containers. Just place the multi-collector onto the emptying stand, put the sample containers under the funnels, open the chambers - done.
This saves valuable time, the samples are not contaminated by anything, they are not mixed and nothing is lost. The individual funnels can be set to the different axis distances of the collection chambers. This means that the emptying stand goes with the multi-collectors with a length of 550 mm and 850 mm. If several emptying stands are connected, any length of multi-collector can be emptied.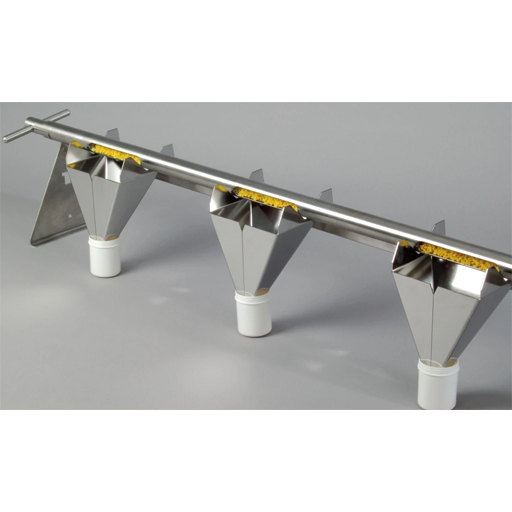 Quali-Paper
Item no.
L x W cm
Pieces per pack
5317-0001
89 x 23
50
Sealing sleeves
Item no.
Dia. mm
Material
Pieces per pack
5317-0011
25
PP
3
5317-0010
50
PVC
1
Emptying device
Item no.
Model
Material
Length cm
5317-0030
device with 3 funnels
AISI 304
100
5317-0033
emptying funnel separate
AISI 304