12 Volt Abyss® Plastic Pump
The most rugged and universal pump in the market!
Powered by a 12 volt DC power source
The Abyss® Pump Line ( Lifts 220 Feet / 67 Meters DTW* )
Capable of lifting up to 220 feet*, the Abyss pump is universal and engineered for use in multiple applications such as; low flow sampling, purging, well development, long-term monitoring, 24/7 run time, continuai pump test, hydrocarbon recovery [LNAPL/DNAPL]and groundwater remediation. On the average provides 3,000-4,000 hour motor lite!
Abyss® pump fits 4" schedule 40 and larger dimater wells.
Abyss® Slimline pump fits 4" scheduled 80 and larger diamemeter wells.
Item : P-10380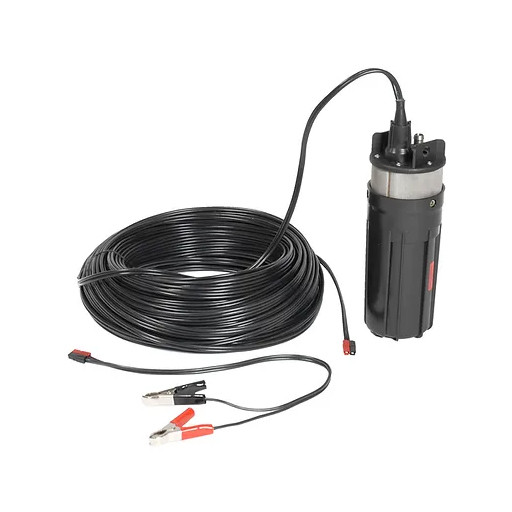 This pump is engineered to be dedicated in liquid 24 hours a day.
*Depth to Water (DTW)
Abyss® Booster #1 (Item : TR-14040 )
Double the flow rate with the Abyss® Booster # 1 designed specifically for the Abyss® and Slim Line Abyss® pumps. The Abyss® pumps corne standard with 230 feet of wire. Request to have us customize the wire length from 5-230 feet - no labor fee! Add up to 300 feet of wire (a cost per foot for wire only past 230 feet applies) no labor fee!
Adding wire past 230 feet requires use of Abyss® Booster # 1.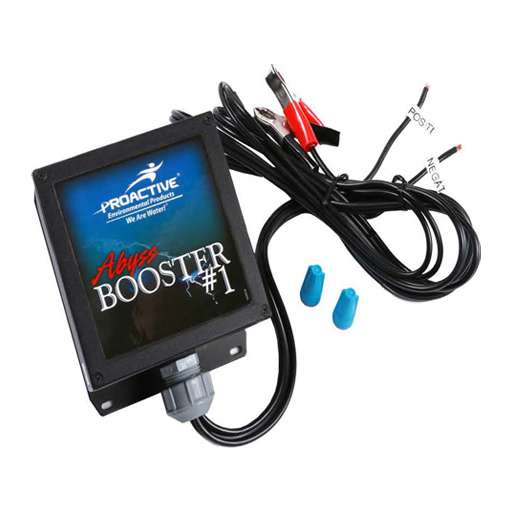 Specifications
WATT CONSUMPTION

60 WATTS (MAX) - without Abyss® Booster #1

139.5 WATTS (MAX) - with Abyss® Booster #1

AMP CONSUMPTION (MAX)

4 AMPS - without Abyss® Booster #1

12.9 AMPS - with Abyss® Booster #1

DC VOLT RECOMMENDATION
12-15 At Source
MEASUREMENTS

LENGTH 12" / DIAMETER 3.82"

Abyss® Slimline DIAMETER 3.73"

REQUIRED TUBING
3/8" OR 1/2" ID TUBING
SUPPLIED WITH
230 FEET OF HEAVY DUTY 10 GAUGE WIRE, QUICK DISCONNECT PLUG & BATTERY CLAMPS
WITHOUT ABYSS® BOOSTER #1
WITH ABYSS® BOOSTER #1
PUMPING DEPTH
GALLONS PER MINUTE
PUMPING DEPTH
GALLONS PER MINUTE
10
1.15
10
2.3
20
1.00
20
2.00
40
1.00
40
1.75
60
0.85
60
1.65
80
0.85
80
1.65
100
0.80
100
1.50
120
0.80
120
1.50
140
0.75
140
1.40
160
0.75
160
1.40
180
0.70
180
1.25
200
0.70
200
1.25
220
0.50
220
1.00
230
N/A
230
N/A