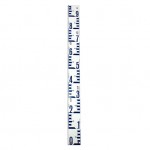 ---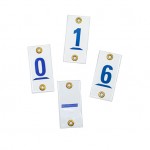 ---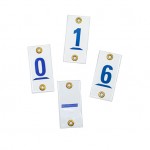 ---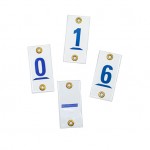 ---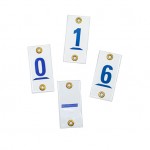 ---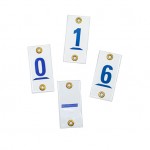 ---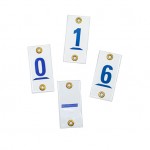 ---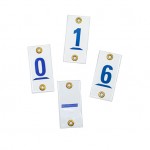 ---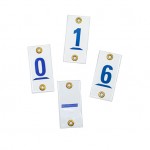 ---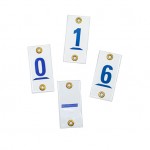 ---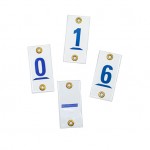 ---
The HY-9000 Staff Gauges are finished with a special porcelain enamel to ensure easy reading and to resist rust or discoloration.
Each gauge or gauge section is accurately graduated and is provided with grammeted holes for fastening with no. 8 round head screws. The HY-9000 metric gauge is 80 mm wide, divided into centimeters with each decimeter numbered. Gauges for any elevation may be assembled by using separate number plates.
(Optional and extra). Available in 1 meter sections. Number plates consist of a numeral on a 5.08 cm x 7.62 cm white porcelain enamaled iron plate.